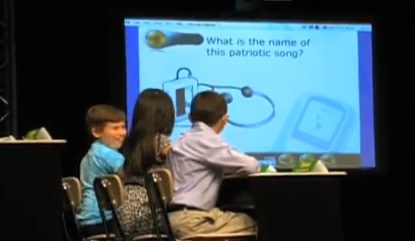 Are You Up to The 5th Grade Challenge? (Video)
The Montgomery County Public Schools Educational Foundation sponsored three 'Fifth Grade Challenge' events where local dignitaries and community leaders test their knowledge of facts from the Grade 5 Montgomery County Public Schools (MCPS) curriculum. Fifth-graders from more than 60 elementary schools help the contestants. The final of three challenges occurs tonight (April 29) at the Olney Theatre Center at 6 p.m. Visit MCPS 2013 Fifth Grade Challenge website to learn more. MCPS TV reports the story in this video.
Visit our PEG partner MCPS TV to view more of its local programming.