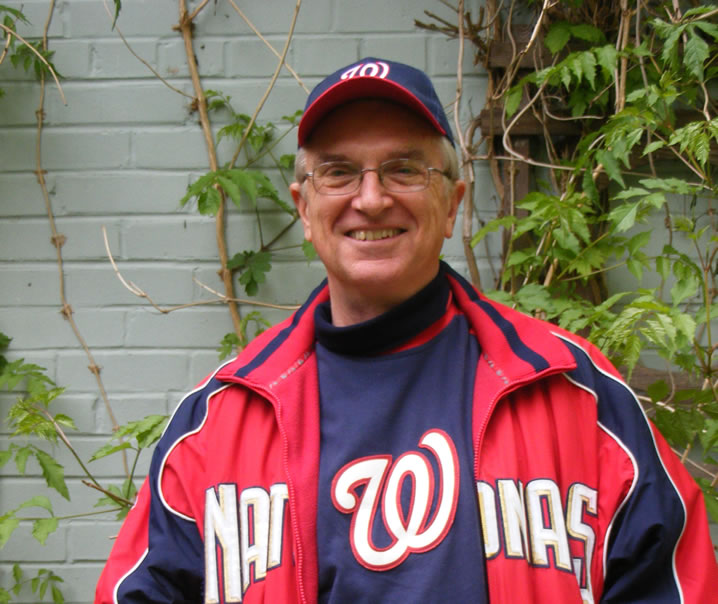 Armed and Considered Dangerous
There are a handful of Major League center fielders who can use their speed both to track down fly balls and accelerate out of the batter's box like a Formula One race car. Jacoby Ellsbury, Michael Bourn, and Austin Jackson are among the best, but right there with them is the newest addition to the Washington Nationals: Denard Span. There are big differences in the four elite fly catchers and as is the case with almost anything important, it spells, "Money, Honey."
Make no mistake, Span is a legit lead-off hitter who should have a .284/.357/.395 slash line in 2013. He should score close to 100 runs hitting atop the Nationals potent lineup. Coupled with his potential gold glove defense, Span is the missing piece in the Nationals lineup. Span will move Jasyon Werth–he who waits on pitches like no other–to second spot in the batting order, giving Span ample chance to steal 25 bases again. And did I say that he was born in DC?
For all the talent and peripherals, it is the money that makes him so appealing. Michael Bourn is looking to make $20 million next season and the Nationals seriously considered paying him. Ellsbury is the best of the group based on his 2011 season when he hit .321 with 32 home runs and 39 steals. He should earn in excess of $10 million this year in arbitration unless Boston signs him to a long term deal.
Contrast that with Denard Span's salary. He will make $4.75 million in 2013 and $6.5 million in 2014. He has a $9 million team option for 2015 with a meager $500,000 buy out.
The bottom line is that Mike Rizzo saved $15 million by putting Span in center field instead of Michael Bourn. And Mike Rizzo with an extra $15 million in his pocket is like Clint Eastwood playing the Man With No Name. The scene is potent with danger and a chain reaction is waiting to unfold when our man makes his first move. Rizzo is "Armed and Considered Dangerous."
It should start to take shape next week in the Winter Meetings in Nashville. Like no other GM attending those meetings, Rizzo is armed and dangerous. He has money to spend and talent to deal. He is as hot as a Moruga Scorpion sizzling in a platter of jerk chicken.
Rizzo has almost the entire roster of his 2012 NL East Championship team returning and one of the deeper minor league organizations in the game. Trading Alex Meyer–a first round pick–for Span is reflective of the strength he has. Although Meyer is a top pick who was working his way quickly through the organization, the Nationals still have Lucas Giolito, Sammy Solis, Nate Karns and Matt Purke as top pitching talents remaining, any one of whom should work their way toward the majors in the next few years.
The only hole Rizzo needs to fill is a fifth starter to replace Edwin Jackson. There are numerous avenues open for Rizzo to consider.
The acquisition of Span allows Michael Morse to move to first base where he could potentially replace Adam LaRoche. Every Nationals fan and player would like to see LaRoche return. But for the sake of argument, assume that Morse, who is making $6.5 million for 2013 replaces LaRoche and you will see how much money Rizzo is truly saving as he heads to the winter meetings.
Jackson made $11 million in 2012. LaRoche will likely command $13 million from someone. So the savings for Span over Bourn ($15 million) and Morse over LaRoche nets Rizzo more than 20 million. Jackson made $11 million last season, so if all Rizzo needs is a starting pitcher, he has as much as anyone to sign Zach Greinke or whomever he might believe would make the team a true contender for 2013.
Many have speculated that by trading for Span, Rizzo has signaled that he is not going to sign LaRoche. Quite the opposite is true. By trading for Span, the Nationals now have the salary room to sign LaRoche and pursue a quality starter as well.
There is another consideration as well. The Nationals paid John Lannan $5 million in 2012. Most believe the Nationals will non-tender Lannan and that he will quickly sign elsewhere–conceivably with the New York Mets. But for Jackson's and Lannan's 2012 salaries–$16 million–Rizzo can sign almost any of the free agent pitchers on the market.
His second option is to sign LaRoche and trade Michael Morse for a pitcher. Morse's affordable salary makes him an attractive option and Rizzo admitted in his remarks after the trade for Span that he had been fielding offers for Morse during recent weeks.
A friend recently told me, "If this were Ernie Grunfeld, I would expect only the worst, but this is Mike Rizzo, he is going to make something happen, mark my words."  It is a fair assessment. The Nationals GM goes into the winter meetings next week with money to burn and talent to trade. It should be fun for Nationals fans to watch. The result is likely to leave the Nationals a better team than they were in 2012, with several of the most notable weaknesses strengthened. They will likely emerge with a better starting pitcher than Edwin Jackson and other additions to make then stronger.
So stay tuned for the next exciting installment: "Mike Rizzo brings home the holiday cookies."