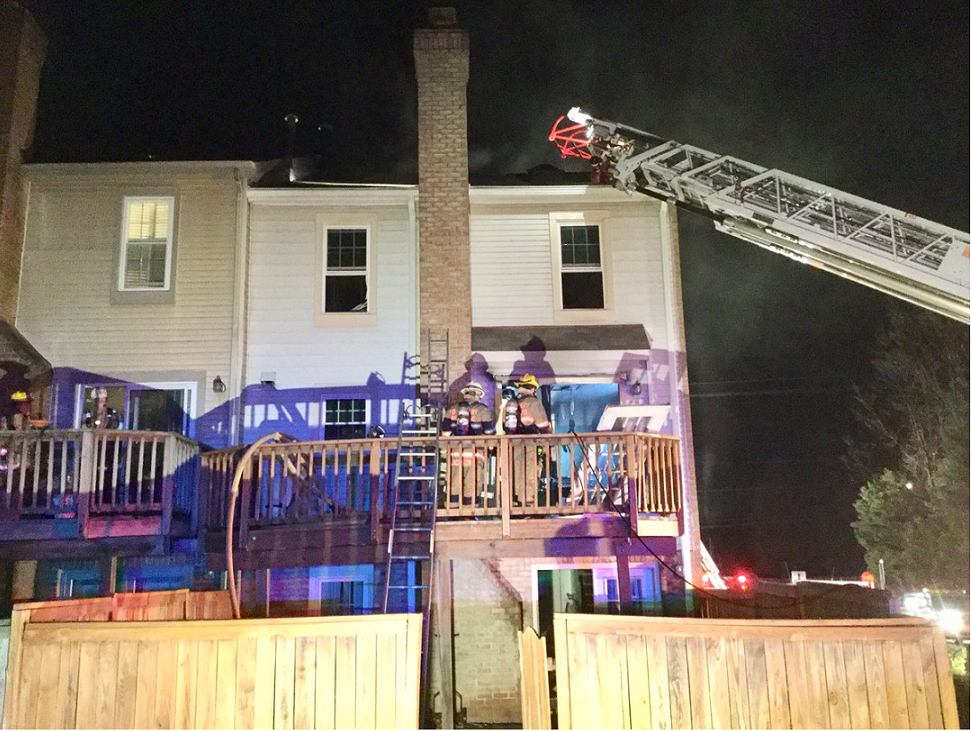 Arson Blamed for North Bethesda Town House Fire
(215a) 11000blk Cedarwood Dr, N Bethesda, TH; Cause, Arson, under investigation; 1civ injury; 2 persons displaced; Damage, $40K; police assisted 1 person from house (1civ injured & EMS transported) 45 FFs OS pic.twitter.com/rVmZ8R4Lv5

— Pete Piringer (@mcfrsPIO) December 7, 2017
A fire at a North Bethesda town house early Thursday morning injured one person and caused about $40,000 to $50,000, a Montgomery County Fire and Rescue Services spokesman said.
The spokesman, Pete Piringer, said the fire, at 1167 Cedarwood Drive, was caused by arson.
According to the Fire and Rescue Services media hot line, Montgomery County police patrol officers heard a loud explosion about 2:15 a.m. When they arrived at the town house, they saw fire, the hot line says.
Officers entered the town house and saw a woman appearing to set a fire. Police took her into custody. After emergency medical personnel evaluated her, she was taken to a burn unit, according to the hot line.
On the hot line, Piringer describes the explosion has significant, blowing out a front picture window and fear French doors.
Forty-five officers were on the scene.