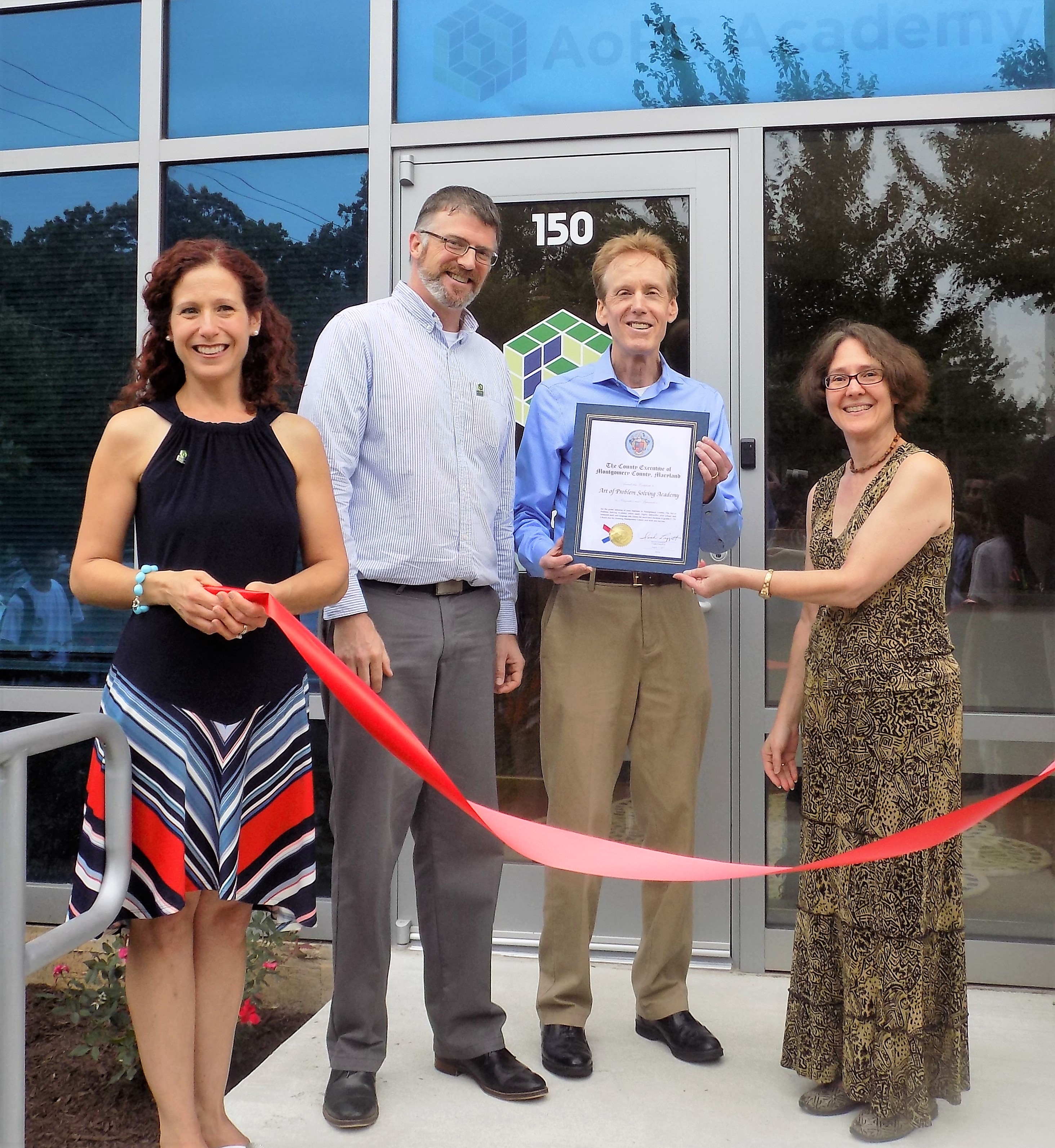 Art of Problem Solving Academy Now Open and Celebrates with Gaithersburg-Germantown Chamber Ribbon Cutting
The Gaithersburg-Germantown Chamber of Commerce (GGCC) supported Art of Problem Solving Academy (AoPs) and celebrated the grand opening of their academy by conducting a "Ribbon Cutting" Ceremony for them on Friday, August 11, 2017. They are located at 9711 Washington Boulevard, Suite 150 in Gaithersburg.         
Art of Problem Solving Academy offers small, highly interactive math and language arts classes for motivated learners in grades 2-12 after school and on the weekends. Fact: hundreds of thousands of the world's strongest math students have trained with Art of Problem Solving's textbooks since 1993 & most of the winners of major American national math competitions are AoPS alumni, and thousands of their alumni enroll in top universities each year. Learn more about them at: www.aopsacademy.org.
The GGCC is active in providing business-to-business networking opportunities throughout the year: a collective voice in local, regional, and state legislative affairs, professional development opportunities and other services that enhance the business environment.