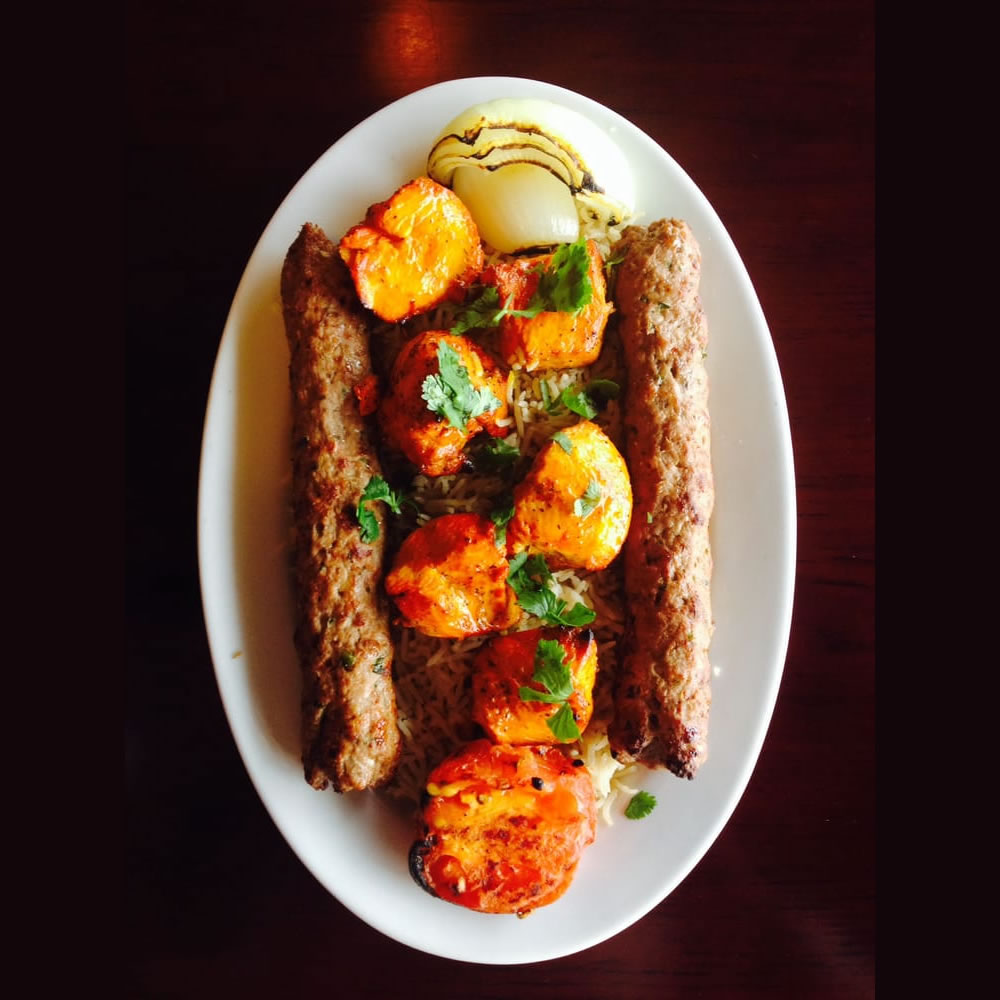 As The Kabob Turns
There's fire, passion, romance, and we're not even talking about the Soaps. We're talking about the one and only OG skewered stick of meaty perfection: the kebob. Check out this Local Yelp for all the places to get your kebob on!
Matts House Of Kabob
Nestled in the College Plaza shopping center north on Rockville Pike, Matt's House Of Kabobs is a casual spot that's servin' up some of the best gourmet kabobs in the area. Yelpers are raving about the hummus and the "Matt's Soltani" combo, which is loaded with both a chenjeh and koobideh kabob.
Kabob And Karahi
Truley T. reminds us of the age old wisdom of never judging a book by it's cover, "This place may not look like much from the outside looking in or even from the decor on the inside, but let me tell you this, the food here is amazing! It's fresh, healthy, filling, and satisfying! The meat is halal and organic…"
Maiwand Grill 
Located in Burtonsville Maryland, Maiwand Grill is serving up kabobs in Afghan style of cooking. "I am very impressed with the quality and taste of the food. Everything I order is amazing and I have so much left over." Zada B. raves. While you're there, you have to try their pumpkin side dish which is mentioned in over 20 reviews.
Tulip Grill
If you have 52 reviews on your Yelp Page, and a solid 5 stars, you gotta be doing something right. Rehana A.: "Amazing food! Second time eating here and we will be back. We got the chicken kabob platter. The chicken was juicy, the shishkabob was spicy and perfect." It's time to make the day trip to Frederick for this hidden gem.
Sadaf Halal Restaurant
Around the corner from the Halal Meat Market is a spot where they're cookin' up all that fresh goodness straight from the butcher. This casual eatery is turning more types of kabobs than you can count and the emphasis is on fresh and fast quality food.