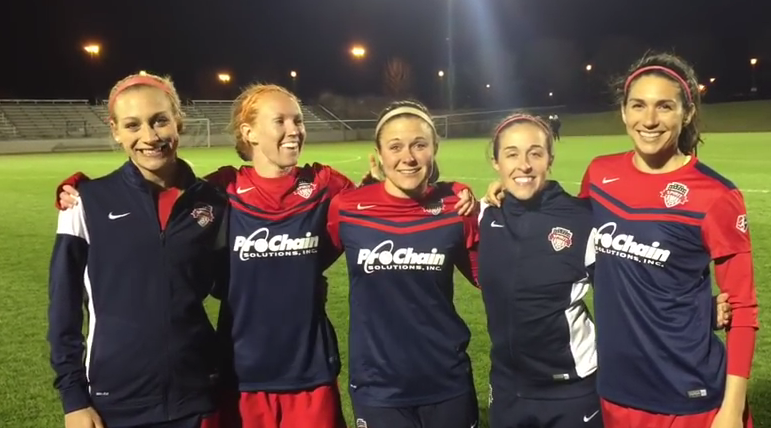 As Washington Spirit Prepares for Home Opener Krieger Appearance Questionable (VIDEO)
Coming off a loss in their first game of the 2015 season against the Houston Dash, the Washington Spirit is on home field Saturday for its season home opener at Maureen Hendricks Field at 7 p.m.
The team fell to the Dash 2-0 April 10. It's unclear whether defender Ali Krieger will be on the field for game two. The 30-year-old collided mid-air with another player in the 17th minute of the game against the Dash. Krieger remained down on the field after the collision as trainers were called on to the field. She was taken off the pitch in a stretcher and then transported to the hospital. Krieger has been initially diagnosed with a mild concussion. NWSL and USSF concussion protocols are being followed and she is being monitored, according to a news release from the Spirit.
Team spokeswoman Ashlee Comber told MyMCMedia that Krieger will be evaluated and monitored this week, and an injury report will be released by the league on Friday.
Tickets for Saturday's game are on sale here or at the gate.