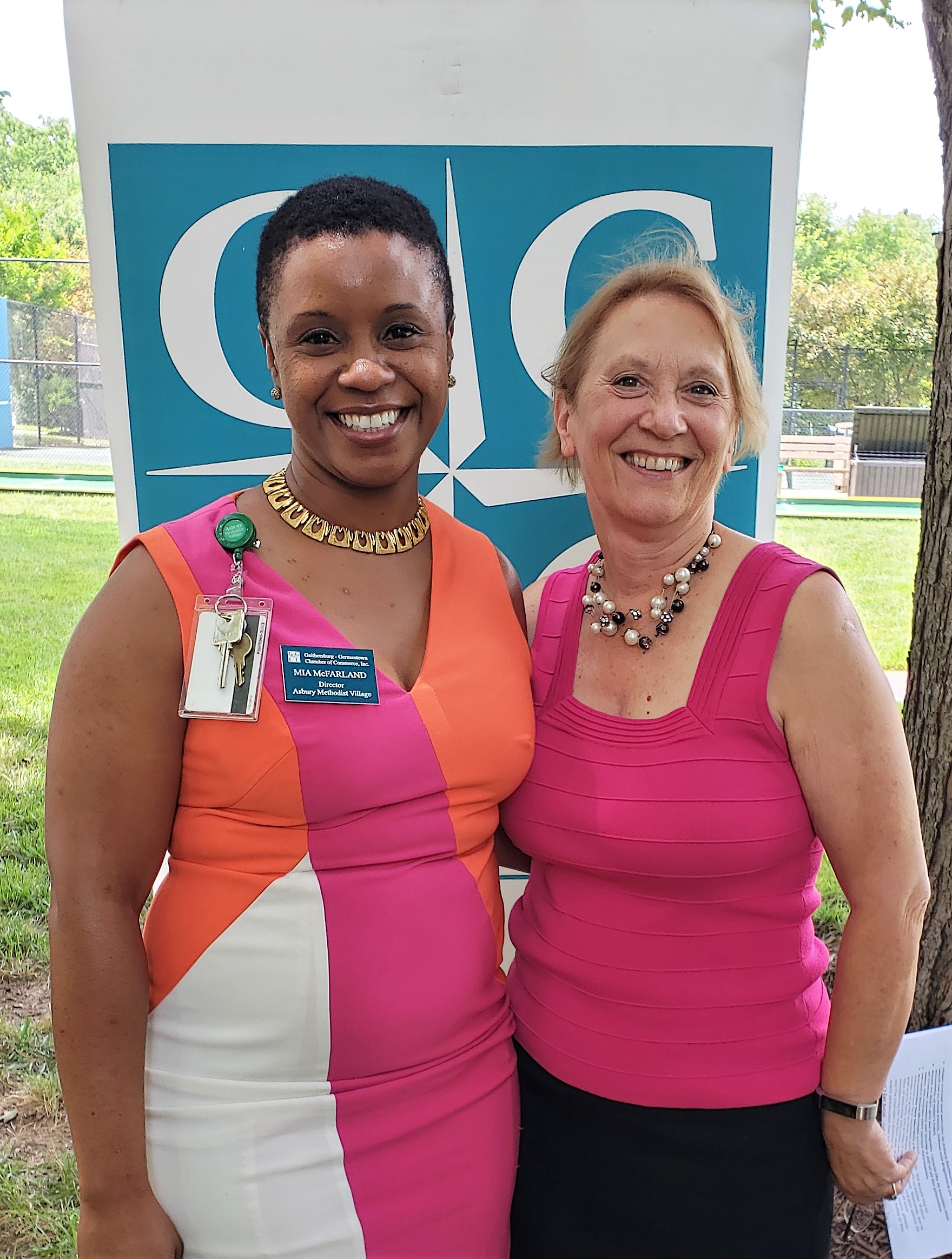 Asbury's McFarland Joins Gaithersburg-Germantown Chamber Board
Mia McFarland, Director of Residential Living at Asbury Methodist Village (AMV) has joined the Gaithersburg-Germantown Chamber of Commerce board of directors.
She is the Director of Residential Living at Asbury where her sole goal "is to showcase to the world that older adults continue to live vibrant, meaningful lives when they retire".
McFarland holds a Masters in Health Services Administration from The George Washington University.
The GGCC is active in providing business-to-business networking opportunities throughout the year: a collective voice in local, regional, and state legislative affairs, professional development opportunities and other services that enhance the business environment.