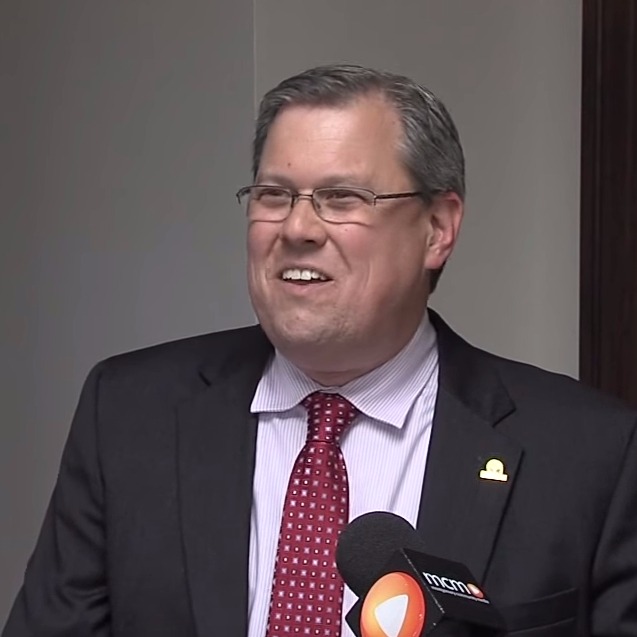 Ashman Faces Ethics Complaint Over Endorsements
The Gaithersburg Ethics Commission will be asked to consider a question that might have seemed long settled: When can one politician endorse someone else in an election?
Gaithersburg Mayor Jud Ashman has expressed his support for the two city council incumbents seeking re-election — Yvette Monroe and Michael Sesma.
That support allegedly runs afoul of city ethics rules that prevent city officials from using the prestige of their office for private gain.
Ashman on Tuesday dismissed the complaint.
"This is just a frivolous end of the campaign—an October-surprise-type tactic," he said.
On Nov. 7, city voters will choose whether to re-elect Monroe and Sesma, or to elect one or both of their challengers, Jim McNulty and Laurie-Anne Sayles. Ashman also faces re-election, but he's running unopposed. All Gaithersburg races are nonpartisan.
Sayles and city resident Aaron Rosenzweig have complained about the support Ashman has shown to the incumbent city council members. In her formal complaint, Sayles faults Ashman's verbal support for Monroe and Sesma at an Oct. 11 candidate forum and a one-page written endorsement that was sent under letterhead that reads "From the desk of Mayor Jud Ashman."
In bold type, the letter says: "I'm proud to support the incumbents, Mike Sesma and Yvette Monroe, and I hope you'll consider them as well, voting for them November 7th."
Sayles read her complaint into the record of last week's Board of Supervisors of Elections meeting. The board forwarded the complaint to the city's ethics commission.
Rosenzweig distributed an email that alleged a "new ethics violation" in the subject line, also claiming Ashman violated the ethics ordinance. On Monday, Rosenzweig said, "It does carry a lot of weight. I think it's unfair to the new people."
Sayles said Ashman could have avoided the ethics complaint.
"Had he written the letter in his personal capacity, I don't think the impression would have been confusing, and he might not have been in violation," she said. "I want to make sure this election is done in a transparent and above-board way."
The three-member ethics commission is scheduled to have a meeting at 2 p.m. Friday, city attorney Lynn Board said. The meeting will initially be open to the public, then the commission will go into closed session to address Sayles' letter, she said.
"It is something to look into and something to discuss," Rosenzweig said.
If the commission finds a violation, it could issue a cease-and-desist order, and it may ask Montgomery County Circuit Court to enforce the order. The commission also could issue a fine of $500. In addition, anyone in violation of the city's ethics ordinance could be subject to a personnel action, suspension of a city salary, or suspension or removal from office.
McNulty, the other challenger in the race, was not part of the complaint.
"I have a good relationship with Mayor Ashman. I've always found him to be an honorable man," McNulty said. "And I don't believe there was any intention to confuse the voters. I just think he was endorsing his colleagues."
Here is Ashman's written endorsement of Monroe and Sesma:
Here is Sayle's complaint: