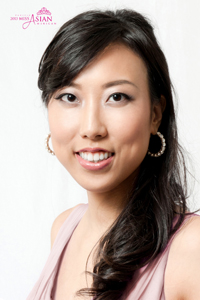 Asian American Pageant Loses One Candidate, Show Goes On
The Pacific Miss Asian American 2013 pageant organizer says one woman can't compete in the contest due to a car accident, leaving 14 ladies to battle it out for the title.
After a car accident, Esther Kim couldn't handle the travel commitment from New York because she is receiving therapy, according to Chris Zu, Executive Director and President of the pageant.
Zu adds Kim will be eligible to compete in next year's competition.
The remaining women will compete for the 2013 title of Asian Pacific Miss Asian American on September 6. Cash prizes for the competition total $12,000.
The show held at the Music Center at Strathmore is expected to continue on as scheduled.