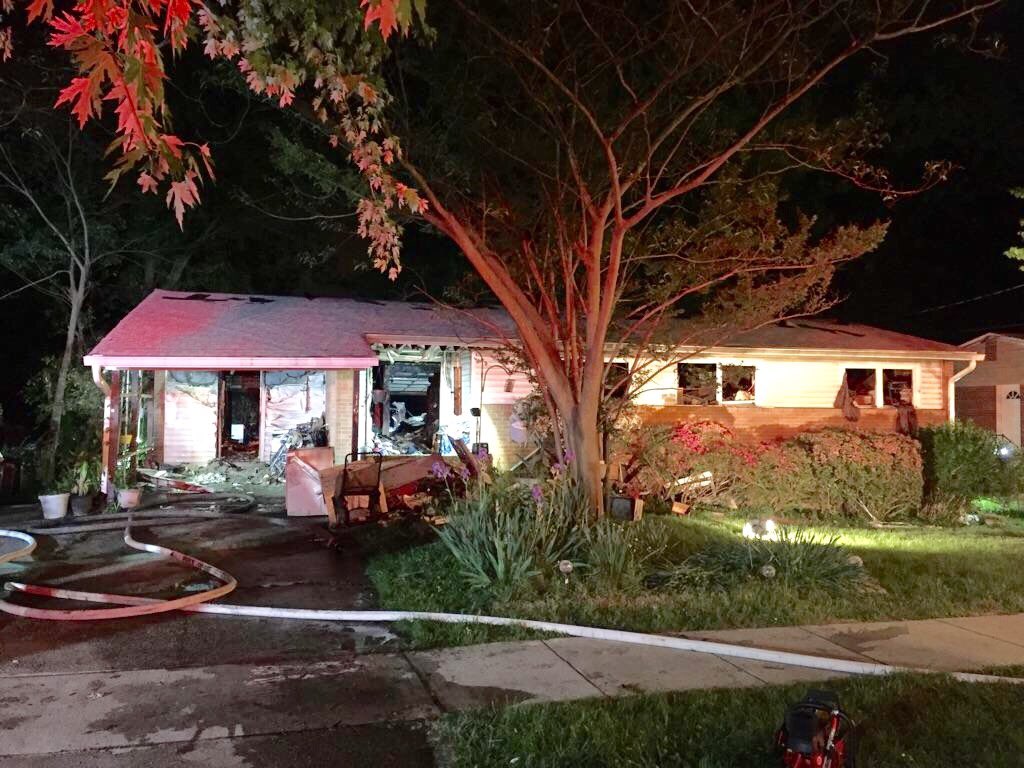 Aspen Hill Fire Displaces Two People
UPDATED Dozens of firefighters battled a house fire in the 4100 block of Southend Road in Aspen Hill overnight, according to a Montgomery County fire official.
Fire and Rescue Service spokesperson Pete Piringer said the blaze occurred around midnight. He said two people inside the house were alerted to the fire by smoke alarms. He said they safely evacuated the home.
When firefighters arrived, Piringer said there was heavy fire showing.
"It took a while to get the fire out," said Piringer, noting there was a lot of stuff in the house. He said one firefighter was transported to the hospital for heat exhaustion. Piringer said the firefighter was treated and released.
According to Piringer, it took about 60 firefighters to extinguish the blaze.
The cause of the fire is believed to be accidental, he said.
Damages are estimated at $225,000, Piringer said, adding that the family was displaced because of the fire.
Firefighters returned to the neighborhood after the fire, to check smoke alarms in neighboring homes.
Update (midnite) 4104 Southend Rd, SMOKE ALARMS ALERTED 2 occupants (got out); Damage >$225K; Cause, likely accidental; 2 displaced; 1 FFinj

— Pete Piringer (@mcfrsPIO) May 3, 2017
'After-the-Fire' safety intiative – MCFRS FS725 crews revisited Southend Rd area checking smoke alarms in homes of neighbors, some updated pic.twitter.com/nwrUU747KQ

— Pete Piringer (@mcfrsPIO) May 4, 2017
ICYMI (midnite 5/2) 4201 Southend Rd, smoke alarms alerted residents; 1 family (2 adults) displaced; >$225K damage; Cause, accidental pic.twitter.com/wDBDrjBBJU

— Pete Piringer (@mcfrsPIO) May 3, 2017