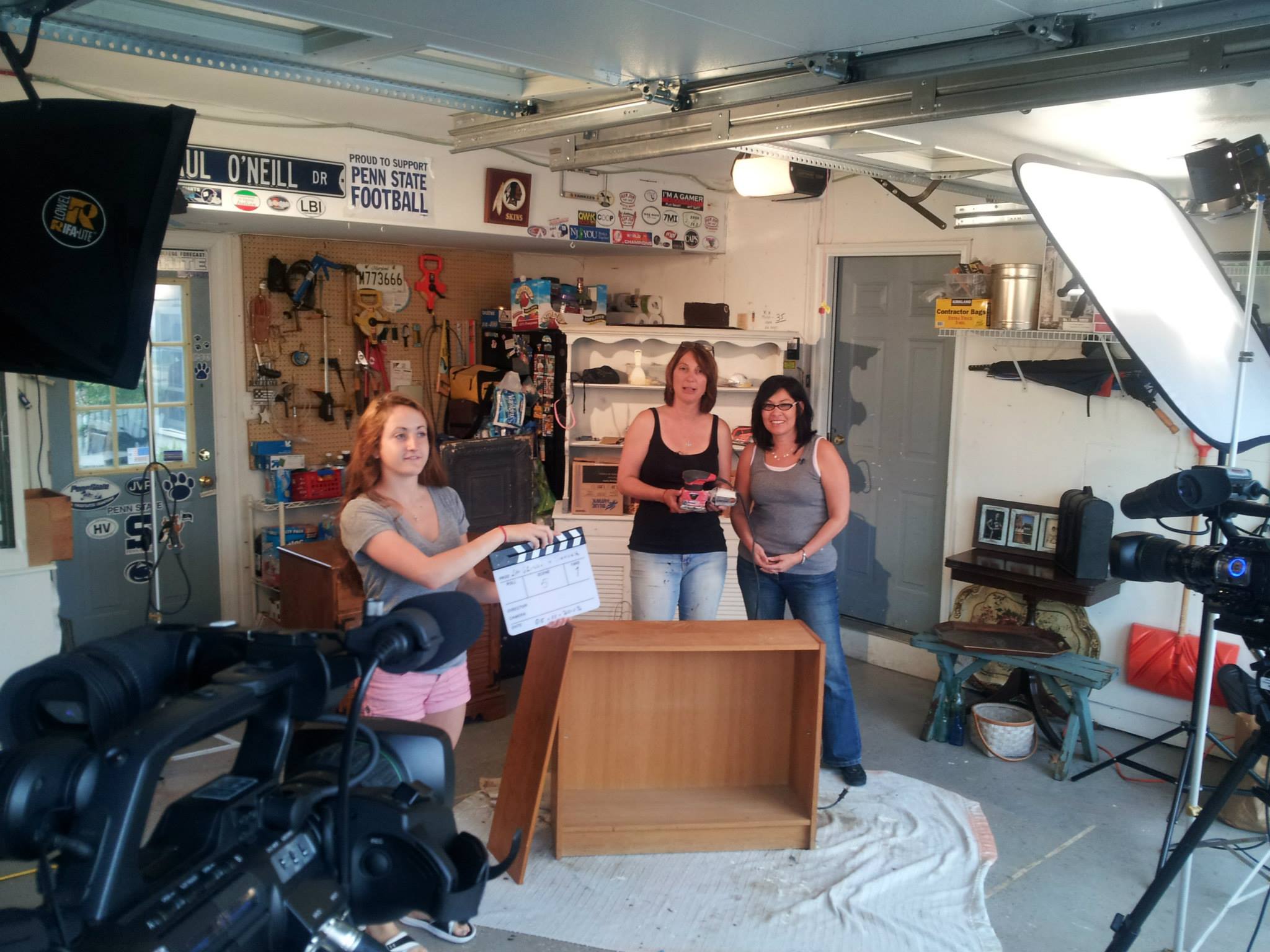 Assignment: Film
I am a film student going into my junior year at James Madison University.  More specifically I am majoring in the Digital Video and Cinema concentration of the School of Media Arts and Design.  I have had several jobs here and there but since my dream is not to wash dishes or sell food, this internship at Montgomery Community Media is by far the best opportunity I have been given.  I'll be blogging, editing, creeping in on classes, and probably doing a whole bunch of other fun things.  Out of all of these, blogging is the newest to me so please bear with me as we figure this out together.  As for now I am going to tell you how I got to where I am now.
I have dabbled in the art of filmmaking here and there.  It all started in seventh grade when my best friend, Vicki, and I made our first film.  It was painfully awful to watch and I wouldn't force it on my worst enemy.  Luckily, I didn't give up there because for some bizarre reason I was proud of it.  I got some crazy thrill out of the whole process and thus my passion for filmmaking ensued.  After this, Vicki and I made a few more Oscar-winners until she up and left for Arizona.
I thought this was not only the end of the world, but worse, the end of my films.  I was wrong though because when I started at Poolesville High School I joined a club with my two closest friends called the Independent Film Club.  Every week or so IFC gave us a new project and Melissa, Megan, and I would take my oh-so-fancy camcorder and start recording.  Then I would spend hours on end hypnotized in front of an editing program.  During these hours I would curse, scream, and practically pass out from anger; I loved it. 
After ninth grade however, IFC kind of fizzled out for the three of us and I did not do much with film until I reached senior year when I was part of our schools T.V. announcement class.  Our school announcements had been amazing for my firsts two years of high school but after that it wasn't good.  I'd practically cringe every time a host would make a joke that was followed by ten seconds of dead silence left for us to catch our breaths.  So, I thought, "thank God I'm here" because I was going to make Falcon Media legendary.  It turned out to be harder than I thought but I gave it my best effort.  I got to plan, film, act, or edit for forty five-minutes every school day for a year.  I got a lot of practice that year and with every day I got just a little bit better.
During senior year I also made a documentary for my senior project about The Second Chance Wildlife Foundation in Gaithersburg, Maryland.  This was the first film I ever did completely on my own and I loved making it.  I figured if I could have fun filming putrid animals in a tiny barn-house, filmmaking was the path for me.  That's what led me to choose my insanely long-titled major and that's what led me to an internship with Montgomery Community Media.