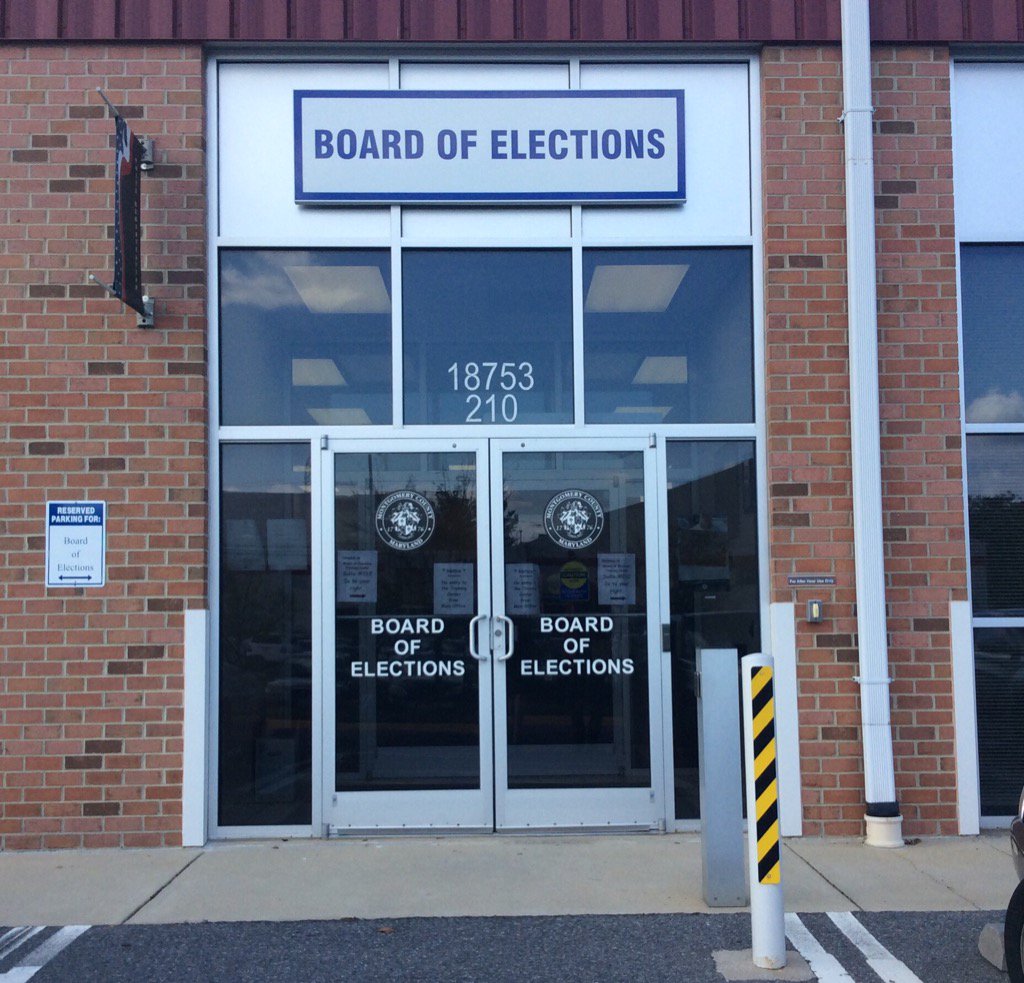 Attempt to Alter County's Sample Ballot Because of Kamenetz Death Shot Down
Montgomery County Executive Ike Leggett said Wednesday night that he told the county Board of Elections it should give up an attempt to alter the county's sample Democratic ballots — to inform voters of Kevin Kamenetz's death and his replacement by Valerie Ervin.
The Republican majority of the election board didn't support a change in the Democratic sample ballot either, said board secretary Mary Ann Keeffe, a Democrat. Because Gov. Larry Hogan is a Republican, county elections boards are majority Republican.
Kamenetz, the Baltimore County executive, died May 10. On May 17, former Montgomery County Council woman Ervin — Kamenetz's pick for lieutenant governor — had taken his place at the top of the ticket and choosing Marisol Johnson, a former Baltimore County school board member, as her running mate.
At Monday's meeting, Democratic board members tried to include a sticker or add a page to the sample ballot explaining that Ervin had taken Kamenetz's place on the ballot, Keeffe said.
But Leggett told MyMCMedia on Wednesday night that Montgomery County could not be "an outlier." His aide, Michael Subin, contacted state elections attorneys who said the county could not produce something different than the rest of the state.
"We didn't have a flexibility to do an insert," Leggett said.
Leggett said he disagreed with the state. So did Keeffe. "Not to have used that publication to inform people I think it terrible," she said.
"It's crazy to think they couldn't have done something," she said.
Ervin said the ballot issue was going to confuse voters.
"People are going to question the outcome of this election," she said Wednesday night. "Lawyers are going to have to be engaged."
On Thursday, the Montgomery County Council will be sending a letter to the state election board requesting either the ballots be reprinted or include an insert with all the gubernatorial candidates, Council Vice President Nancy Navarro said.
"This is the way to avoid disenfranchisement," she said.
She said Del. Joseline Pena-Melnyk, a College Park Democrat, will be urging the Prince George's County Council to send a similar letter.