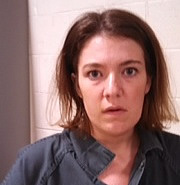 Attorneys Address Media After Hoggle's Bond Review Hearing (VIDEO)
Catherine Hoggle, the Clarksburg mom of Sarah (3) and Jacob (2), made her first appearance at a bond review hearing today.
Hoggle was arrested by Montgomery County Police on Friday night and police say she has refused to share the whereabouts of her missing young children.
Right now, Hoggle is being held on a $1-million plus bond for two counts of child neglect, and obstruction and hindering charges. State's Attorney John McCarthy said parental abduction charges are also going to be filed.
Judge Margaret Schweitzer pushed back today's hearing until Sept. 30 after learning that more charges are expected to be filed in this case. She also ordered a psychiatric evaluation.
Rockville defense attorney David Felsen said he is representing Hoggle. Both Felsen and McCarthy addressed the media after the hearing along with Troy Turner, the father of the missing children.
You can watch that briefing here: