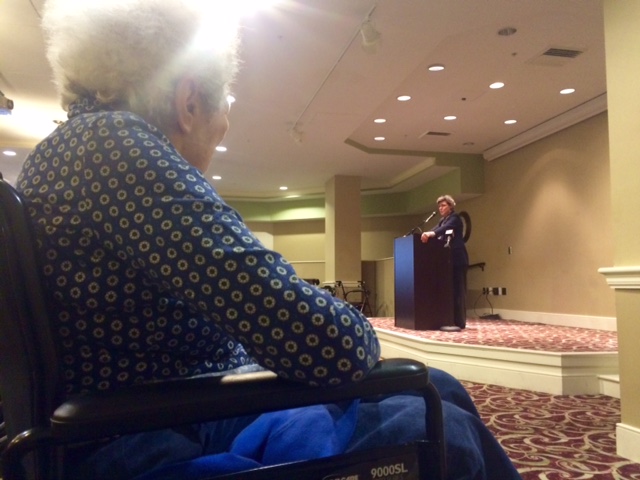 Author and Journalist Cokie Roberts Headlines Event at Ingleside at King Farm (PHOTOS & VIDEO)
Award-winning journalist and bestselling author Cokie Roberts headlined a lecture at Ingleside at King Farm this month. MyMCMedia's Sonya Burke reports.
ORIGINAL POST It was standing room only at an author event featuring journalist and author Cokie Roberts at Ingleside at King Farm today in Rockville.
A Montgomery County resident, Roberts was discussing her new book, Capital Dames: The Civil War and the Women of Washington, 1848-1868. She was invited to headline this event by a college friend, Barbara Murry, who happens to live at Ingleside.
People in the crowd were able to ask Roberts questions about her book, and there were plenty of other questions for the well known journalist about politics and the current race for president.
Roberts also autographed copies of her book for residents, and it's important to note there was not one copy left by the end of this popular event.