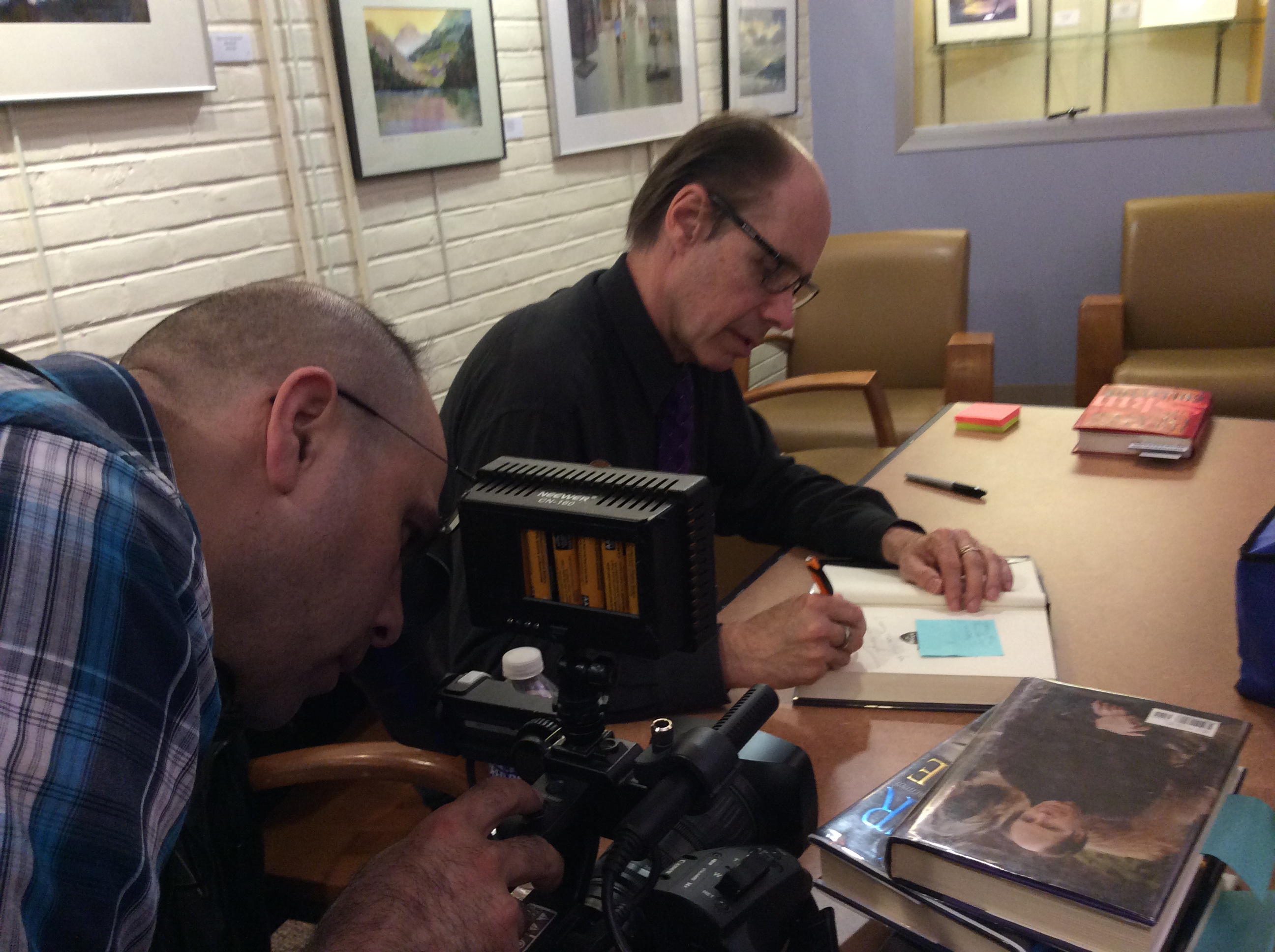 Author Jeffery Deaver Headlines Literary Evening in Bethesda (PHOTOS & VIDEO)
Bestselling author Jeffery Deaver visited the Bethesda Library on April 16 to talk about his new book and the business of writing a book. MyMCMedia's Sonya Burke reports.
ORIGINAL POST Bestselling and award-winning author Jeffery Deaver visited the Bethesda Library on April 16 and talked about the business of writing a book.
The author of 32 novels, three collections of short stories and a nonfiction law book, he's an expert on the subject.
He's also a master of the crime and mystery genre and his work is recognized worldwide.
His novel The Bone Collector was made into a movie, starring Denzel Washington and Angelina Jolie.
Deaver's newest novel, Solitude Creek, is due out on May 12.
During his hour-long talk, Deaver told the Bethesda audience that he writes a book a year and the key to getting that book out is writing regularly. According to Deaver, "unresolved anticipation" is the technique he uses to getting his readers to keep turning the pages. He joked that you don't want the reader to stop in the middle. and he explained that by raising questions that you don't answer right away, you propel the reader to keep reading.
If you missed this literary event, Deaver will be back in Montgomery County next month when he presents at the Gaithersburg Book Festival on May 16.
Gaithersburg Mayor Jud Ashman, who founded the Gaithersburg Book Festival, was also at the Deaver talk in Bethesda on Thursday night.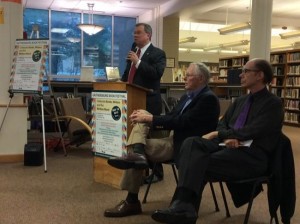 At the podium, Ashman touted the upcoming Gaithersburg Book Festival and provided four reasons to attend the May 16 event:
1. Meet some of the greater writers on the planet.
2. Gaithersburg is pretty close; 25 minutes from Bethesda and you will be on the festival's grounds at City Hall.
3. Admission is free and parking is free.
4. It's great fun for the whole family. There's a children's village and food.
Deaver autographed books after his presentation and his fans raved about meeting him at this event.
The Friends of the Library co-hosted the April 16 Bethesda Library event, along with the Gaithersburg Book Festival.