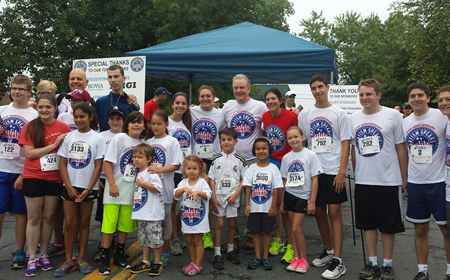 Autism Speaks 5K Held July 4th in Potomac
The 15th annual Autism Speaks 5K run and 1-mile walk took place on July 4th in Potomac.
Each year, this event attracts thousands of participants from around the Washington D.C. area.
According to organizers, this event has raised $3 million since it began in 2000, and that's more than any other 5K in Autism Speaks history.
The pre-race warm up began at 7:30 a.m., the 5K race began at 8 a.m. and the walk at 8:10 a.m. on Saturday, July 4th at the Potomac Library parking lot, 10101 Glenolden Drive.
BOWA, a home renovation firm in McLean, Va., has been the 5K's presenting sponsor for 12 years and has a personal connection to autism. Steve Kirstein, a board member on the local chapter of Autism Speaks and principal at BOWA, has a son with autism and founded BOWA's Richie's Racers Team in honor of his son Richard. So far, the BOWA team has raised $175,000 – making it one of the walk's most significant fundraisers.
You can find out more about the event here.