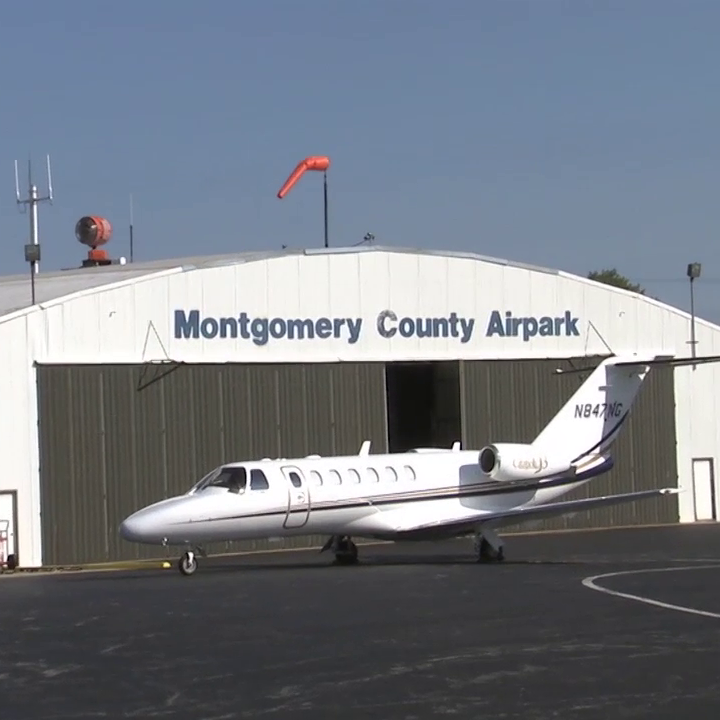 UPDATED: Automated Weather Observation System (AWOS) is Back Up at the Gaithersburg Airpark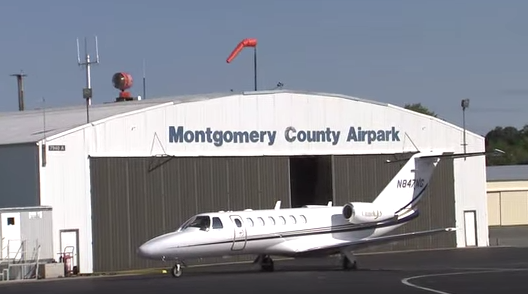 UPDATED 6.22.16 The FAA reports that the AWOS system is back up as of 2:35 p.m. on June 22nd at the Gaithersburg Airpark.
ORIGINAL POST The Automated Weather Observation System (AWOS) has been down for weeks at the Montgomery County Airpark in Gaithersburg.
According to the FAA, the system has been out of service since May 23rd when the central processor stopped operating properly after it was damaged during an airport construction project.
In response to questions from MyMCMedia, the FAA issued this statement: "The FAA has ordered a new central processor and expects to replace the system soon. The FAA has issued a Notice to Airmen (NOTAM) which lets pilots flying into Gaithersburg Airpark know the equipment is not in service. Pilots also have the option of contacting the FAA's Potomac Consolidated Terminal Radar Control (TRACON) in Warrenton, VA or the Automated Flight Service Station (AFSS) at 1.800.WXBRIEF to obtain a weather briefing for the area."
Keith Miller is the CEO of the Montgomery County Revenue Authority, which owns and operates the Airpark. Miller said the construction project was in the terminal building and involved making the building's restrooms ADA-compliant. Although the computer was covered, he said the theory is that some dust from the construction may have infiltrated the system and caused it to overheat.
According to Miller, the Airpark is expecting the parts and repairs to be complete any day now.
Until then, he says, it is important to note that the lack of this service does not impact the safety of the Airpark. Miller said there is plenty of other weather forecasting technology to use in the area, and that's what pilots do when AWOS is down.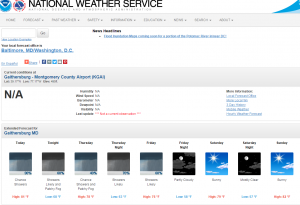 A spokesperson for the National Weather Service (NWS), Chris Strong said the AWOS provides an observation or snapshot of the weather from one particular point. He said the data includes the current temperature, winds and visibility.
Strong said he is aware of two complaints from weather watchers trying to access the Gaithersburg forecast since the system went down last month. He said the NWS has sensors at other locations, including schools and state highways, and other airports such as Dulles and BWI.
If you visit the National Weather Service's website, Strong said the forecast for Gaithersburg reads "not available" since the AWOS is currently down.
In August, Miller said a completely new system will be installed at the Airpark that will greatly expand the weather data that is available at this site.
From a weather observation standpoint, Miller said the new system will be "pretty amazing," and, he said, it will be the only one like it in the region.
The Airpark celebrated its 55th year last fall. There are about 150 planes based at the Airpark, and there about 50,000 take offs and landings a year, according to Miller.