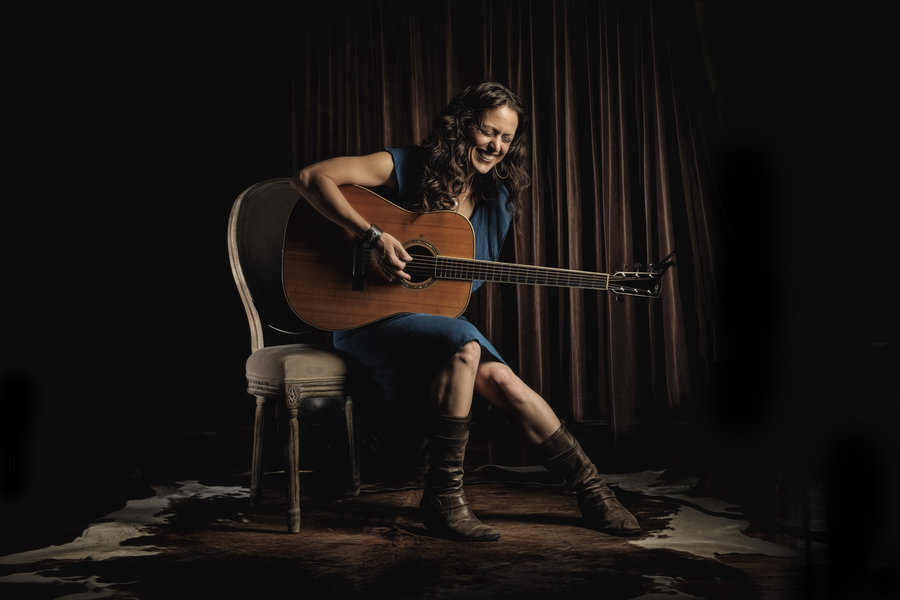 Award-Winning Folk Singer Beth Wood Headlines BlackRock's Studio Theater Thursday
BlackRock Center for the Arts singer-songwriter series continues with award-winning folk singer Beth Wood Thursday, Jan 17 at 7:30 p.m.
With the release of her new album and over 20 years in the music industry, Wood is as experienced as they come, and always striving to improve upon her songwriting. Born in Lubbock, Texas, Wood's music was influenced by countless musical sources, ranging from classical music from her mother, to the sweet sounds of Willie Nelson from her father, with inspiration from some of her favorites, like John Denver, Lyle Lovett and Fleetwood Mac along the way.
She would not pursue music as a profession until her 20s, when she would progress from playing gigs with friends in noisy bars to opening for the likes of Steve Winwood, Shawn Colvin, Michael MacDonald, and many others. Her refined songwriting, developed from years of penning poetry, has won her a number of reputable songwriting contests such as the Sisters Folk Festival Dave Carter Memorial Songwriting Contest, Kerrville Folk Festival New Folk Contest, the Wildflower Festival Songwriting Contest, and being an honorable mention for the Billboard World Song Contest.
"Writing is about trying to make sense of being human in the world," Wood says, "and also about taking note of life's wonder, joy, injustice, complexity."
Take a look at this video of California from Beth Wood's new album Spring Tide.
BlackRock encourages patrons to bring dinner to the 3rd Thursday Series performances to enjoy at the jazz-style table seating.
Tickets are $25-$35 and may be purchased online at BlackRock Center for the Arts web site.
Schedule for remaining 3rd Thursday performances:
Victoria Vox
Feb. 21 at 7:30 p.m.
Missy Raines Trio
March 21 at 7:30 p.m.
Cary Cooper
April 18 at 7:30 p.m.
More information about the 3rd Thursdays series may be found at the BlackRock website.