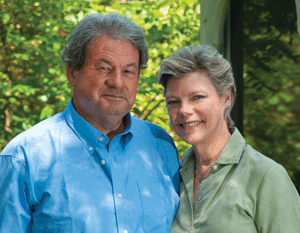 Award-Winning Journalists, Steve & Cokie Roberts to Discuss 2016 Elections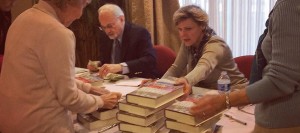 In a rare opportunity, residents will have the chance to talk with award-winning journalists, Steve & Cokie Roberts about the 2016 election at the studios of Montgomery Community Media in Rockville.
Cokie Roberts is no stranger to politics. Both of her parents served as members in the U.S. House of Representatives from Louisiana.
Steve Roberts, husband of Cokie Roberts, was a senior writer for the U.S. News & World Report and has made appearances on ABC Radio, CNN, and Hardball with Chris Matthews, to name a few.
Together, they write a weekly column for various media outlets across the country.
Participants attending an "Evening with Steve & Cokie Roberts" will be a part of a live studio audience and will have the opportunity to ask their own questions.
Prior to the show, audience members will join Steve and Cokie Roberts for an exclusive reception.
Tickets are still available and can be purchased here.
This event is a fundraiser to benefit Montgomery History. Ticket sales will directly support the organization's work in preserving and sharing local history and heritage.
Team work makes the dream work. Getting ready for an evening with Steve & Cokie Roberts tomorrow evening @mymcmedia pic.twitter.com/03SNiDqOOd

— Mitti Hicks (@MittiMegan) October 25, 2016
Here at @mymcmedia headquarters our team is getting ready for an evening with Steve & Cokie Roberts pic.twitter.com/DWz8eG1KMT

— Mitti Hicks (@MittiMegan) October 25, 2016