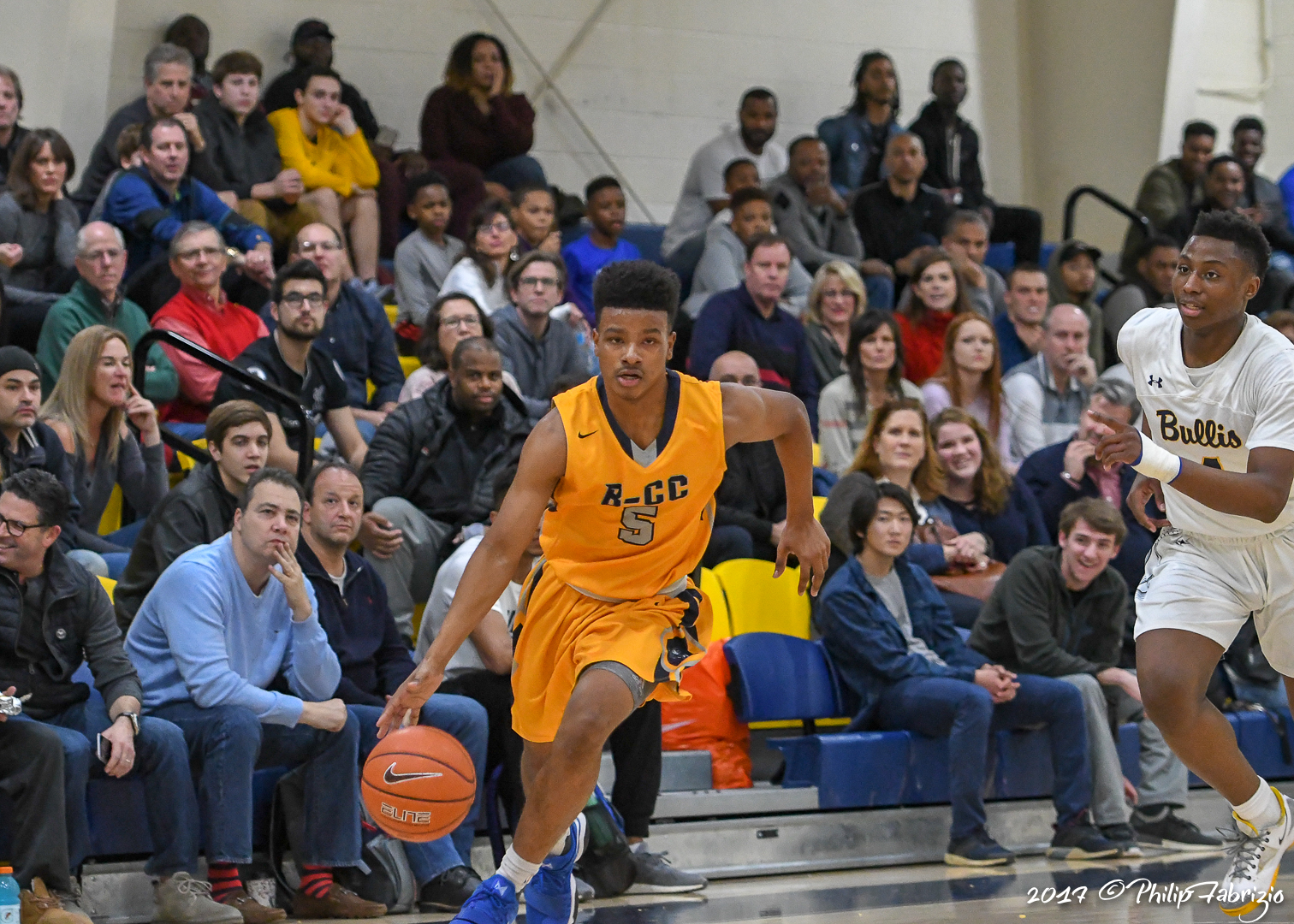 B-CC Defeats Bullis, 58-53
Potomac MD – Friday, December 23:
B-CC Boys Varsity basketball team traveled to Potomac to take on the Bulldogs of Bullis is a cross conference match up.  Miles English and Justin Graves lead the Barons with 16 and 13 points, respectively.  Nendah Tarke lead all scorers with 21 and was supported by Lincoln Yuetter's 15 points in the Bulldogs losing effort.
The gym was filled on this lead-up to the holiday weekend getaway with many Baron supporters whom at time drowned out their opponents followers making this home game for Bullis sounding more like it was in Bethesda.
Though it was a tight game for most of all four quarters B-CC took command with 52-50 about 3:25 left on the clock and never relinquished the lead.  The Bulldogs had a chance to tie the game with 4.7 seconds left as they set up a play for Yuetter who missed a three point attempt with the score 56-53.  B-CC rebounded the missed shot and was fouled making both free throws and securing the game 58-53.
Phil Fabrizio
All photos copyrighted 2017 @ Phil Fabrizio | for MCM