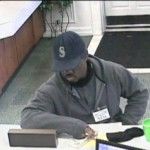 Bank Robbery in Potomac (Photos)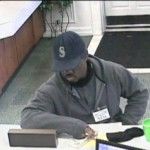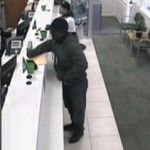 Montgomery County police are investigating a bank robbery that occurred on Saturday, Dec. 21 in Potomac.
According to police, at approximately 2:59 p.m., 2nd District officers responded to the M & T Bank located at 10100 River Road for a robbery that had just occurred. Police said the suspect entered the bank, approached the teller, and produced a note announcing a robbery. The suspect implied that he had a gun but a weapon was not seen, police said. The suspect obtained an undisclosed amount of cash and then fled on foot into the shopping center, according to police.
Police have described the suspect as a black male, 25 to 30 years old, 5'5″ to 5'8″ tall, and weighing 130 to 150 pounds. He was wearing a black hat, a dark gray hooded sweatshirt, and black pants, police said.
Detectives have released surveillance photos of the suspect (see below and above) and are asking for the public's assistance in identifying him.
Police are asking anyone with information about this robbery or the suspect involved to call Crime Solvers of Montgomery County toll-free at 1.866.411.TIPS (8477) or leave a Crime Solvers tip here. Crime Solvers will pay a cash reward of up to $10,000 for information provided to them that leads to an arrest and/or indictment for this felony crime.