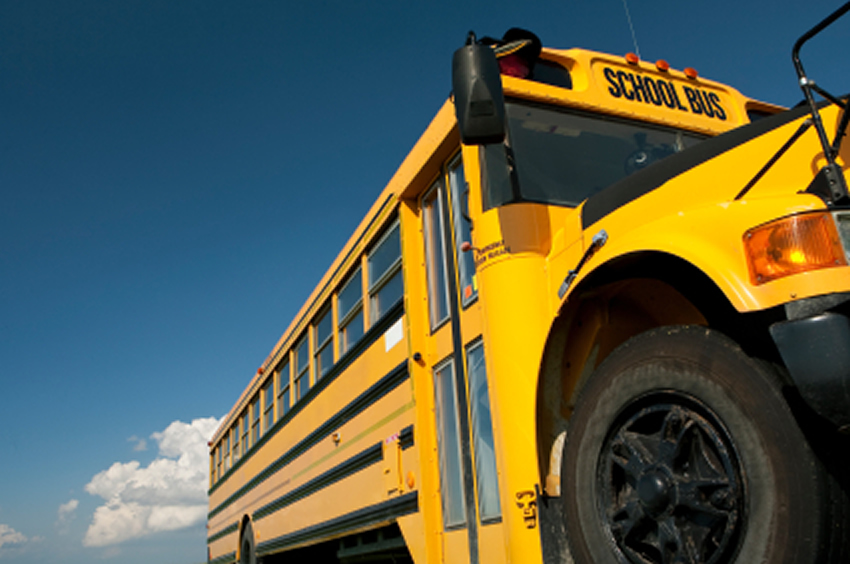 Bannockburn and Luxmanor Named State Blue Ribbon Schools
Two of the six elementary schools selected as 2017-2018 Maryland Blue Ribbon Schools are located in Montgomery County.
The two Montgomery County schools are Bannockburn Elementary School in Bethesda and Luxmanor Elementary School in North Bethesda.
The four other schools recognized as Maryland Blue Ribbon Schools are West Towson Elementary School in Baltimore County, Urbana Elementary School in Frederick County, Fallston Middle School in Harford County, and Waterloo Elementary School in Howard County.
"Each one of these schools is laser-focused on student success, and the results speak for themselves," said Dr. Karen Salmon, state superintendent of schools. "Creative teachers work with engaged and dedicated administrators, parents and the community to develop strong learning environments for their students. We will be proud to nominate these schools for National Blue Ribbon honors."
According to a news release, the schools were selected from the top 15 percent of all Maryland schools based on the 2017 Partnership for Assessment of Readiness for College and Careers (PARCC) assessments.
The schools are invited by the U.S. Department of Education to apply to be National Blue Ribbon Schools. With underwriting and gift sponsors, each school will receive a Maryland Blue Ribbon Flag, a monetary prize, $1,000 in office supplies, interactive technology equipment, and a school Congratulations Party. A dinner in Annapolis will be held in honor of the winning schools on March 12, 2018. On that date, each Blue Ribbon School will be honored by the Maryland House of Delegates and the Senate.
Bannockburn Elementary School – Kate Bradley, Principal
Bannockburn Elementary School was named the top performing elementary school in the State of Maryland for the 2017 PARCC English Language Arts in grade 4. The school has a PARCC average of over 89 percent of all students meeting or exceeding expectations in math and English language arts. In 2016, Bannockburn became a Certified Green School. It has built a strong partnership with parents and has a PTA membership participation rate that averages over 80 percent each year. The staff is committed to building their capacity through ongoing professional development, including programs like Mindfulness that impacts both teachers and students. Bannockburn has instituted a Growth Board to facilitate teacher-led data discussions to strategize and ensure growth for all students. Its mantra of first teaching is best teaching is evident in differentiated small group instruction in all subject areas.
Luxmanor Elementary School – Ryan Forkert, Principal
Luxmanor Elementary School has a diverse international student population, with 26 percent of students coming from 22 different countries speaking 22 different languages. Luxmanor is also home to unique special education programs, accounting for 13 percent of the school population. Still, with 45 percent disadvantaged students, Luxmanor has an average of over 65 percent of all students meeting or exceeding expectations in math and English language arts. Beyond the classroom, students' efforts have impacted the community through annual food, clothing and school supply drives and fundraising. The school's student energy and recycling team have contributed to its Maryland Green School certification. Luxmanor is also home to the 2017 Marian Greenblatt Elementary Master Teacher award winner for Montgomery County Public Schools. The school supports student mentoring relationships between general and special education students.
Bannockburn and Luxmanor elementary schools have been selected as 2017-2018 Maryland Blue Ribbon Schools! https://t.co/0C3UYGisVV pic.twitter.com/0SE4IVlDp2

— MCPS (@MCPS) December 5, 2017
Six Maryland Public Schools Named 2017-18 State Blue Ribbon Honorees. Congratulations Maryland Blue Ribbon Schools! @MCPS @HCPSS @FCPSMaryland @HCPSchools https://t.co/49vDJwxmi7 pic.twitter.com/MYoFJIOAyG

— MdPublicSchools (@MdPublicSchools) December 5, 2017