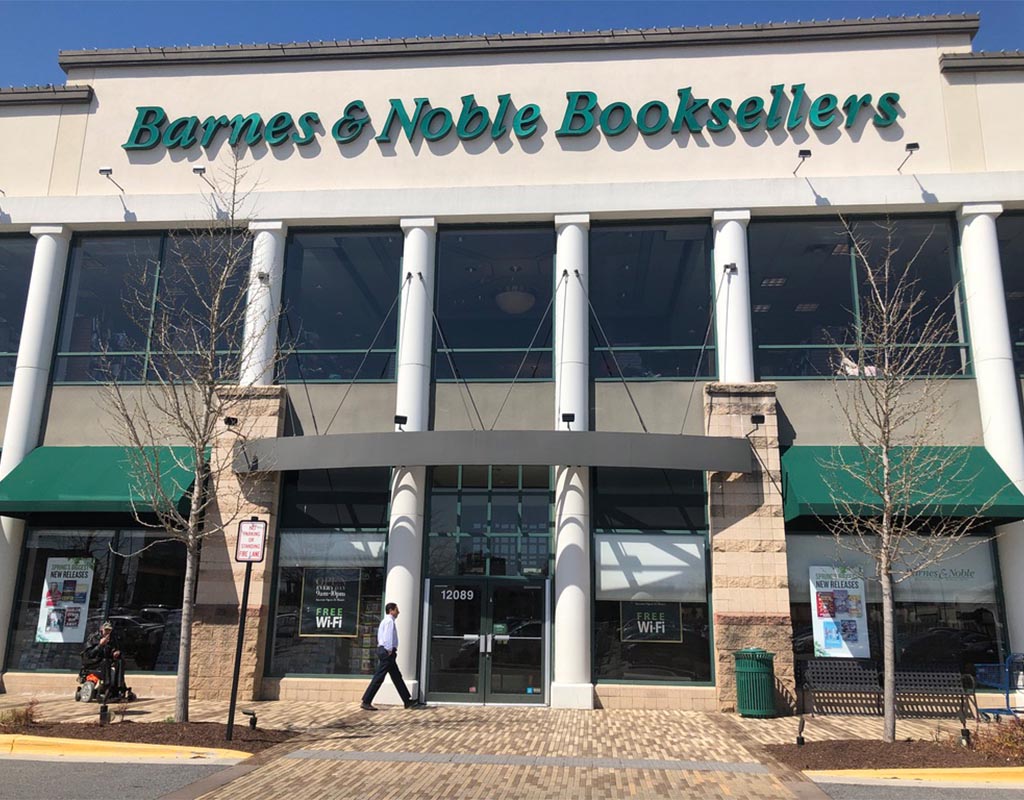 Barnes & Noble on Rockville Pike Will Relocate in 2020
The Barnes & Noble on the Rockville Pike is moving in 2020. However, the good news is its moving less than a mile from its current location on the pike.
Federal Realty Trust, which owns Montrose Crossing Center, where the book store is currently located, said that the store will move to Congressional Plaza. Federal Realty also owns Congressional Plaza.
In a press release, Kari Glinski, the director of asset management for Federal Realty Investment Trust, said, "We are looking forward to continuing our long-term relationship with Barnes and Noble at Congressional Plaza."
Congressional Plaza is home to the Container Store, Saks Fifth Avenue, and more.
WTOP reports that Federal Realty signed Barnes & Noble's lease in a space next to Neiman Marcus Last Call, which is above the Container Store.
Store Reporter says that there will be plenty of space in this location due to "recent departures of Thomasville (bankrupt), White House Black Market (closed), Chico's (relocated elsewhere in the plaza) and Lebanese Taverna."
Alex Ortolani, a communications professional for Barnes & Noble confirmed the move to MCM but didn't comment on the specifics about why the store is moving.
It's unclear what will move into Barnes & Noble's space once it leaves Montrose Crossing Center.