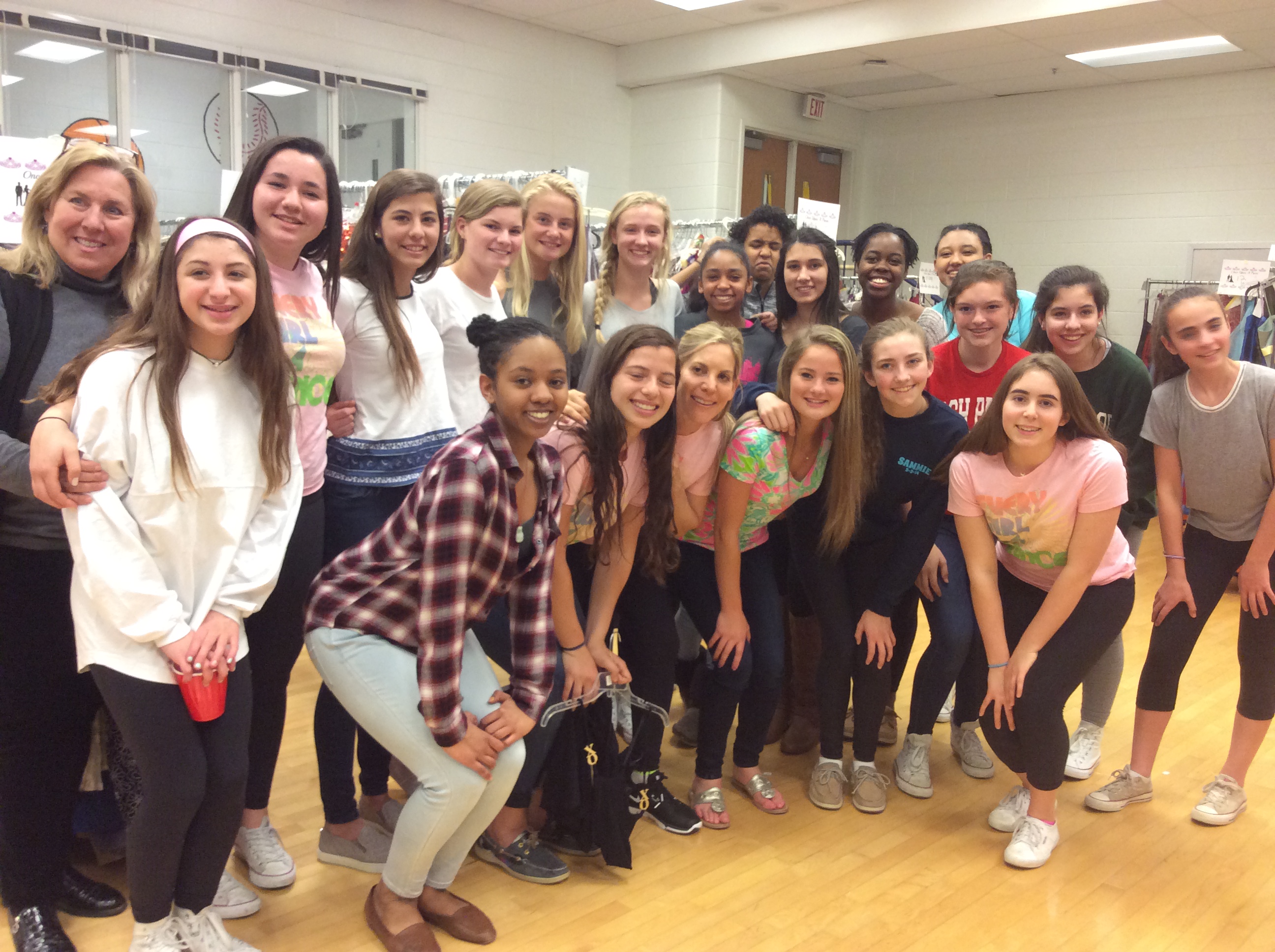 BCC High School's Once Upon a Prom Club Hosts Dress Give Away Event (PHOTOS)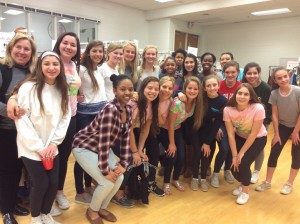 UPDATED Students from Bethesda-Chevy Chase High School held a prom dress give away event on April 13. The high school's student run club Once Upon a Prom, is in its sixth year, and this year organizers say more than 1,000 dresses were donated for the cause.
Dresses at the event are given away free of charge. Students also had the opportunity to enter a raffle to win manicures, pedicures and more.
Wendy Silver is a parent volunteer with Once Upon a Prom. Silver's daughter, Carly, started the club in 2010. She says its become a family tradition.
"It started about six years ago when my second oldest daughter, Carly, was asked if she would run the club. And so she originated the club here at BCC. And so she became president. I have six daughters, when that daughter, Carly, graduated, the next daughter in line, whose name is Peyton, she picked up the reigns and ran with it and she became president," Silver said.  "And then when she graduated, my next daughter, whose here today, Madison and her younger sister Tory…they became…president and vice president," she said.
Silver says that the organization has expanded over the years and other student volunteers have joined the cause. "Every year it notches up a step or two and it grows," she says. "The first year we gave away 20 dresses, I'd say we had maybe 10 to 12 girls came by. Last year, I bet we had 300 girls come by and we gave out about 500 dresses," Silver says.
This year, Silver says that nearly 1,600 were donated. Metropolitan Moving & Storage donated a truck and movers to help haul the racks of dresses to the high school for the event.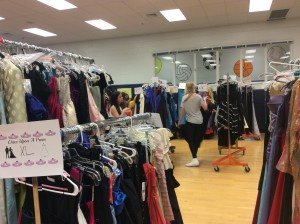 Madion Silver is a junior at BCC High School and president of Once Upon a Prom and says outreach efforts were key to spreading the word.
"We sent emails across every school listserv, we sent them across elementary schools, middle schools, and high schools, and from there parents responded saying my child has this amount of dresses…and then we put in last year's BCC's prom group [Facebook page], asking if anyone had leftover dresses and from their so many of the senior girls nicely donated dresses," she said.
Monique Curtis came to the event all the way from Suitland Maryland. She took her daughter out of school early to find a prom dress.
"Since it was a free give away, I actually just lost my job a few weeks ago, so money's like not what I want. So, I figure let's start here and see what we can find first," Curtis said. "I think this is a good thing for the community," she said.
Rebecca Leggett is a junior at BCC High School and vice president of Once Upon a Prom.
"We really want girls to indulge in the fun of prom, but not have to stress about money…this is an awesome event because…they can come pick out a dress and it doesn't cost anything. So we want every girl to have the opportunity to put on a dress and just feel confident in the dress and just know they're going to have a lot of fun at prom," Leggett said.
For more information on Once Upon a Prom, email bethesdaonceuponaprom@gmail.com.
Wow…hundreds of dresses given away @OnceUponA_Prom …everyone deserves to feel like a princess! @Barons2016 pic.twitter.com/JLziW51acy

— Donna Redmond Jones (@BCCprin) April 13, 2016
The organization, Once Upon a Prom says more than 1,000 dresses have been donated. pic.twitter.com/NsyUnj4kyj

— Maureen Chowdhury (@MediaMaureen) April 13, 2016
Student at BCC High are hosting a prom dress give away today. pic.twitter.com/mjsA4DriOo

— Maureen Chowdhury (@MediaMaureen) April 13, 2016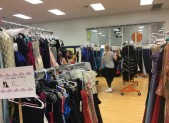 For the past six years, Bethesda-Chevy Chase High School's student run club, Once Upon A Prom, has collected donated dresses and then given them away at an event held ahead of prom season. This year, students collected more than 1,000 dresses and hosted the prom dress give away event on April 13.  MyMCMedia's Maureen Chowdhury […]