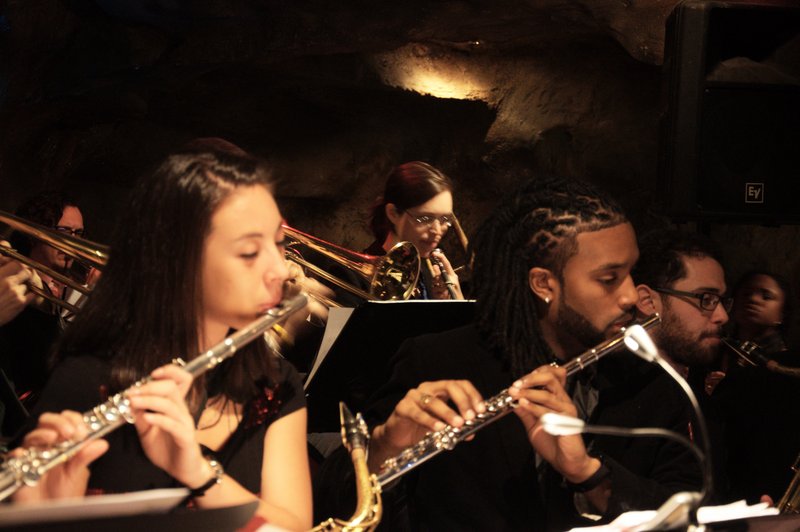 BCJO at Strathmore (Video)
D.C.'s award winning Bohemian Caverns Jazz Orchestra will apear at Strathmore Mansion on Sunday, December 16. This 17-piece big band is a "gem for the District–an essential force for D.C. jazz" (City Paper), and gathers some of Washington's best musicians for regular performances at the famed Bohemian Caverns Club. Last year, their performance at Strathmore sold out within minutes, so Strathmore added two performances for this season.
Performances on Sunday, December 16 are at 3:30, 5:15 and &:30 p.m.
Take a look at this video of the BCJO

Visit Strathmore website for more information and to purchase tickets.