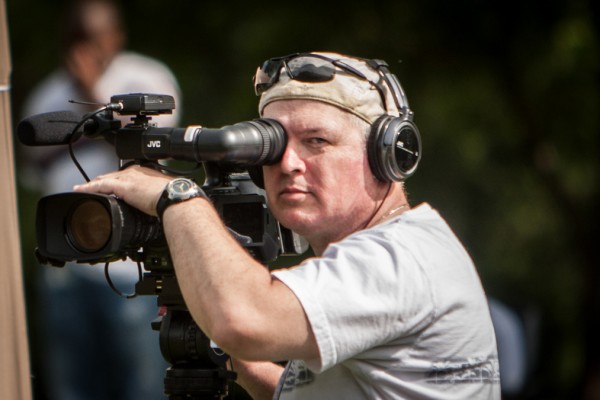 Be a Successful MCM Producer
In no way, shape or form, do I consider myself an authority on television Productions here at Montgomery Community Media, or anywhere else for that matter. I have been a certified Field Producer, Field Camera Technician and Field Editor FCP for only a short number of years and I will admit to you that I am learning with every Production, every Shoot and every Edit Booth session.
I learn from new situations I encounter, I learn from the people I have the privilege of working with, I learn from the many helpful MCM instructors, teaching assistants and staff and last but certainly not least, I learn from my own mistakes. Or at least, I try to.
To be a successful public access producer you have to be willing to put in countless hours of your free time to come up with show ideas, scripts, finding shooting locations (or studio decorating), finding talent and most important of all, finding the volunteer technicians to help you bring that dream show to life and on the air. And all of this you have to do even before the first minute of footage has been shot!
After that the real work begins; organizing your shoot(s) and making sure you have all the equipment, talent and technicians  you need at the right place at the right time. To do all of this right you HAVE to be organized, as you are in charge of the entire production process, you are responsible for your set, the wellbeing of your talent and crew and all the equipment that is used. If someone on your crew forgets something, you cannot blame them, as YOU are ultimately responsible (you can educate them and hope they won't make that mistake again or not use them in future productions).
I have learned that several things are crucial to successfully producing a show:
 Make a detailed plan before you submit your plan to training & volunteering to let them see you covered all bases
Follow their advice and guidelines, they know what they're talking about
Keep a good standing with everybody, they really have your best interests at heart
When you make appointments (for a meeting, to pick up or drop off equipment, for a studio or edit booth) KEEP them! If you're running late or are unable to make it, call the appropriate person.
If you are planning to produce a series, focus on your first episode only and finish it from start to end. Once your first episode is airing you can focus on more episodes.
Check the equipment before taking it out. You don't want to be on the set with faulty equipment or take blame for breaking it, when somebody else did.
Check the equipment after the shoot. Make sure everything is packed right before you take it back and make sure you have everything.
Notify MCM facilities of ANY malfunctions when you return the equipment so they can schedule check-up or repairs immediately.
Find a crew as early as you can; finding a crew of certified technicians is hard enough, but it gets even harder on short(er) notice.
Find volunteer Production Assistants (PA's). They can really make your life as Producer so much easier. Trust me, I speak from experience here.
This is VERY important: TREAT YOUR CREW RIGHT! They sacrifice their free time to help you out, treat them with respect. Even if you don't have the money to pay for their gas or transportation, at least make sure you hydrate them, a bottle of cold water is the least of your production expenses. If a production is longer than 3 hours (and it usually is) make sure you feed your crew something. Pizza, sandwiches, even McDonalds, something… anything. If you treat your crew right, you have a better chance of finding that same crew willing to work for you again. Don't treat your crew right, and you will go through volunteers very fast and you'll end up being a one man/woman show trying to produce, film and edit your dream.
Give your crew the credit they deserve, put them in the spotlight for the amazing job they do for you and make sure you thank them sincerely.
Share you experience, resources, technicians and know-how with your fellow producers, network with them and let them co-produce when you need help.
Producing television shows is fun! Or at least I think it is. It is even more fun when you take some of my tips into consideration. I want every fellow Producer to do well at MCM, because any new viewers they may bring, might ending up watching MY programs. Also I get to meet interesting people, I get to work with amazing volunteers and support staff at MCM who make it possible for me to bring my creative ideas to life on a television or computer screen. But no matter how proud I am of "my" production, I will never forget to give credit to all the people who made it possible; the talent, the volunteer technicians, my family and the staff of Montgomery Community Media.