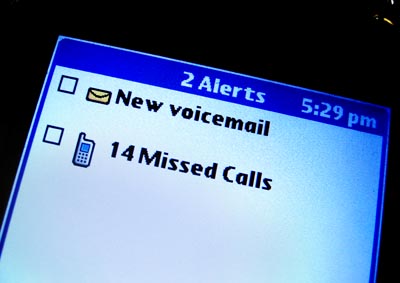 Be Cautious When Returning Missed Calls
The Office of Consumer Protection (OCP) is warning consumers to not automatically return a missed cell phone call. Consumers should hesitate before calling an unknown number on their cell phones. Scammers are luring local cell phone users to return their call by hanging up before a consumer answers the call. Cell phone users, believing that a friend or family member has called, return the call only to be slammed with international fees for as much as $19.95 in addition to minute charges of $9 per minute. When a consumer returns the call, they will hear music, or an advertisement as access fees are charged to their phone.
To prevent these charges, consumers should:
Only return calls to known telephone numbers.
Before returning a call to an unknown number, do an internet search on the telephone number.
Contact your wireless provider and ask about blocking calls to your number.
Remember, a legitimate caller will call back if they are unable to reach you.
The County's Office of Consumer Protection agency, investigates thousands of complaints each year involving automotive sales and repairs, new home purchases, home improvements, credit issues, retail sales, internet services and most other consumer transactions. OCP provides pre-purchase information to consumers, as well as speakers to the community on consumer issues.
For more information, contact the Office of Consumer Protection at 240.777.3636, consumerprotection@montgomerycountymd.gov, or visit OCP's website at http://montgomerycountymd.gov/OCP.