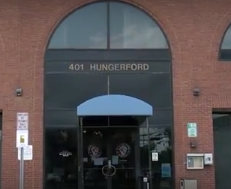 Bed Bug Infestation at Headquarters of Health and Human Services in Rockville (VIDEO)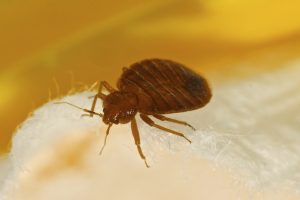 Montgomery County's Department of Health and Human Services (H&HS) is dealing with a bed bug infestation at its headquarters at 401 Hungerford Drive in Rockville. H&HS Director Uma Ahluwalia says the department employs 400 employees at this location and she does not expect them back at the Hungerford location until the building is habitable, which will be the end of the week. Until then, H&HS employees have been relocated to other offices or they are working at home.
A meeting to discuss the bed bug infestation with employees was held on Friday afternoon at the Executive Office Building in Rockville, and during that meeting Ahluwalia said that when employees return to their offices they will notice that furniture in the lobby is missing because it has been thrown away. She also commended the resilience of H&HS employees during this unusual occurrence.
Find out more in this MyMCMedia Extra video, below:
The Department of Health and Human Services (HHS) headquarters at 401 Hungerford Drive is expected to reopen on June 3rd, according to the Montgomery County website. Until then, for those needing the long-term care medical assistance program, residents should go instead to 7300 Calhoun Place, Suite 700, in Rockville, and documents will be received for processing. For public assistance to adults, residents should go to 1301 Picard Drive, in Rockville.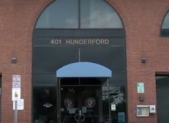 Montgomery County's Department of Health and Human Services (H&HS) is dealing with a bed bug infestation at its headquarters at 401 Hungerford Drive in Rockville. H&HS Director Uma Ahluwalia says the department employs 400 employees at this location and she does not expect them back at the Hungerford location until the building is habitable, which […]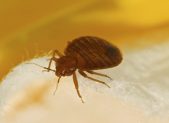 The Montgomery County Department of Health and Human Services (HHS) building located on 401 Hungerford Drive was recently treated for a bed bug infestation. According to County Spokesperson Patrick Lacefield, on May 18th  HHS staff notified the Department of General Services (DGS) Division of Facilities Management (DFM) of a possible bed bug infestation at the 401 […]