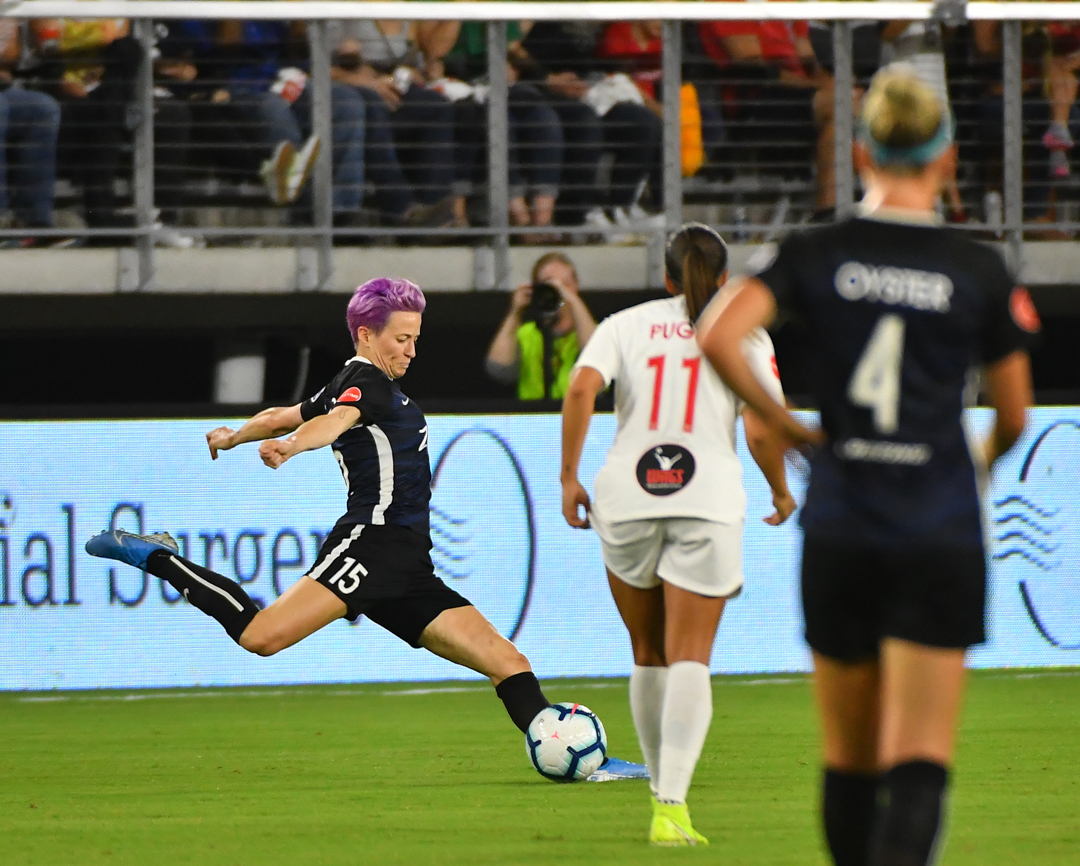 Before Another Huge Crowd, Spirit and Reign Settle For Tie
Spectators, 19,871 of them, could not have dreamed of a much better night for a match between the Washington Spirit and the Reign FC from Washington State. For the Spirit, the only thing better than a packed stadium and perfect weather would be a win.  The Spirit's try for 3 more points in the standings ended after seven minutes of second half stoppage time with both times knotted at 2.
Scoring for the Spirit, Ashley Hatch headed a ball into the net off a cross by Mallory Pugh putting the Spirit up 1 to 0 in the 30th minute.  Reign FC player Bethany Balcer land a ball in the net off a corner kick by the Reign, equalizing the score at 1 in the 35th minute.
The second half of the match was a fan's delight in back and forth play by the two teams. Right up until the 90th minute the match was level at 1.    Chloe Logarzo changed that in a single heartbeat.  She loaded one into the net, bringing the fans to tgehir feet and the Spirit to a 1 goal lead at the 90th minute.  Boos erupted from the stands when the announcement came adding 7 minutes of stoppage time play to the match.
As in the first half, the Spirit score and the Reign FC reply with a score of their own.  Ifeoma Onumonu rolled a ball, unobstructed in to a wide-open net, equalizing the score again.  Two minutes into stoppage time and the Spirit were to fight for a game winning goal.  When the sound of the referee's whistle indicated game over, the score was carved as level at 2.