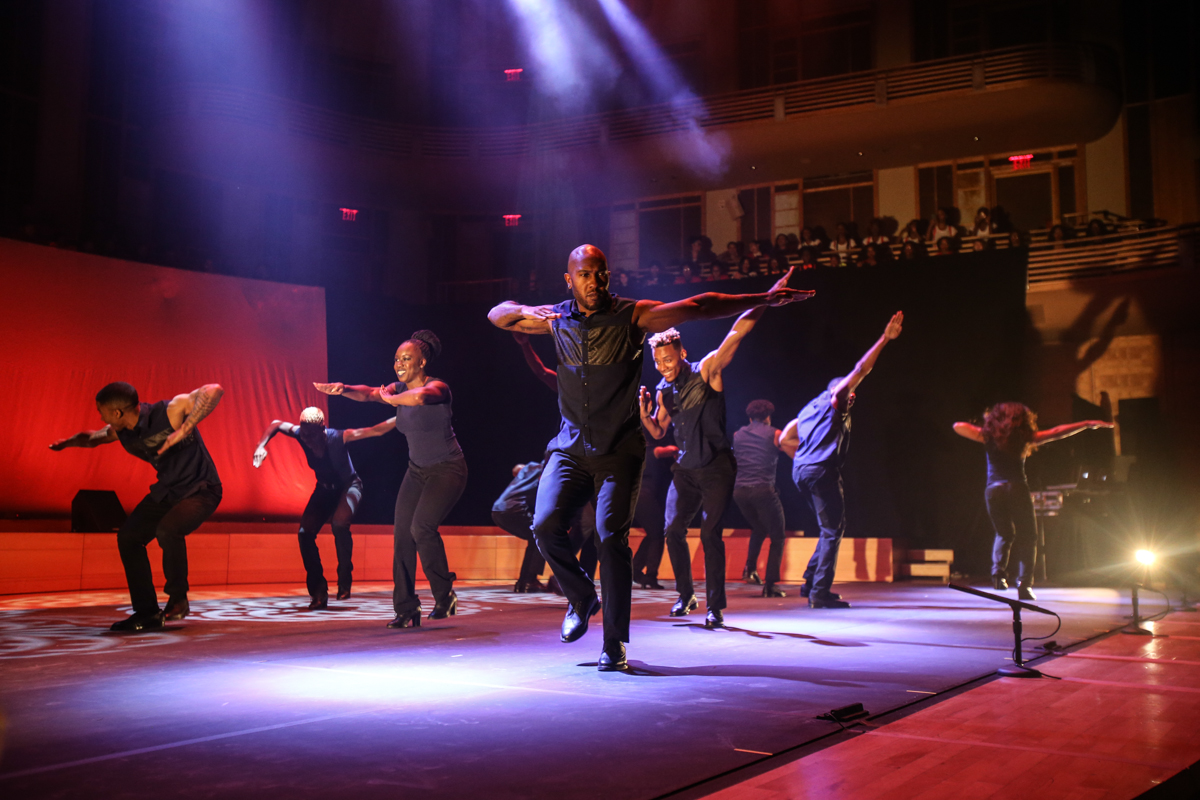 Behind the Scenes: Alpha Phi Alpha Fraternity Rehearses for Jan. 21 Strathmore Step Afrika!
The Music Center at Strathmore presents the fourth annual showcase of stepping with Step Afrika! Sunday, January 21 at 5 p.m. Percussive dance styles practiced by African American fraternities and sororities plus African traditional dance and art forms from around the world come together as Step Afrika! integrates songs, storytelling, and humor into a highly entertaining, interactive show.
Performances feature the following step teams:
Alpha Phi Alpha Fraternity Incorporated—Beta Chapter
Dem Raider Boyz Step Squad
EKLIPSE
The Lady Raiders
The Paint Branch Eclectic Steppers
The Royal Diamonds Step Team
Tickets range from $35 to $75 and may be purchased online at the Strathmore website or at the box office.
Feel the power of the step as the members of Howard University's Alpha Phi Alpha fraternity rehearse for tje Step Xplosion show at Strathmore Music Center. The show also features the Paint Branch High School Eclectic Steppers.