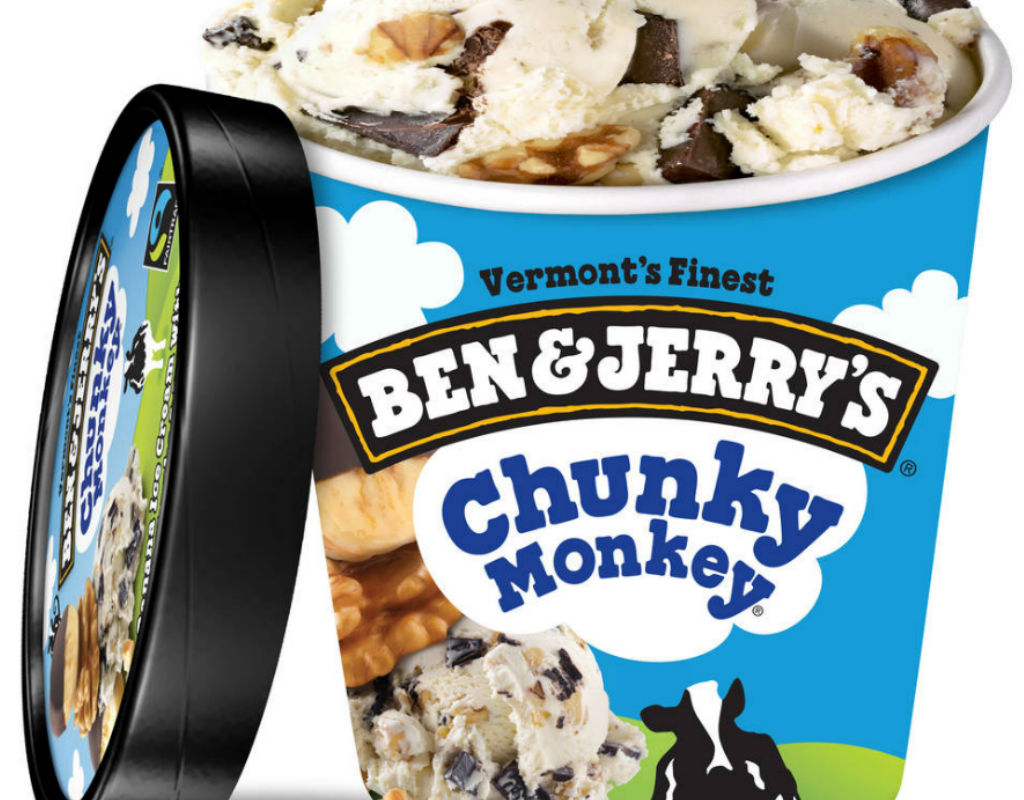 Ben & Jerry's Flavors and Chewy Chips Ahoy Products Under Recall
Unilever announced yesterday that two Ben & Jerry's flavors will be recalled, joining Mondelēz Global LLC (owner of Nabisco's Chips Ahoy! cookies) as the second company to hold a national recall this week. The flavors in question are Coconut Seven Layer Bar sold in bulk and Chunky Monkey in pints, which may include nuts that are not declared in the ingredients or allergy information lists on the packaging.
Unilever is conducting the recall voluntarily and with involvement from the U.S. Food and Drug Administration (FDA). The FDA also announced the recall, stating that people with nut allergies or sensitivities "run the risk of a serious or life-threatening allergic reaction if they consume the recalled products."
The recall was caused by an undeclared nut found during the production process, and after Unilever's investigation, the problem was traced to an error by one of their nut suppliers. Unilever reports that the "situation has since been remediated."
Affected products are Ben & Jerry's Coconut Seven Layer Bar sold in 2.4-gallon tubs with Consumer UPC 076840104246 and best by code SEP1520BJ4 and Ben & Jerry's Chunky Monkey pints with Consumer UPC 076840100354 and best by codes AUG2820BH2, AUG2920BH2, or AUG3020BH2.
This recall comes just after Mondelēz Global announced their product recall for Chewy Chips Ahoy packages over the weekend because of an "unexpected solidified ingredient." According to company spokesperson Elisabeth Wenner, the company has received several reports of potential adverse health effects resulting from this, including gagging, choking and dental injury.
"In some instances, the cornstarch in our Chewy Chips Ahoy! Recipe did not fully incorporate in the mixing procedure and solidified in the baking process," Wenner told CNN.
The product being recalled is Chewy Chips Ahoy 13oz cookies with retail UPC 0 44000 03223 4 and "best when used by" dates 07SEP2019, 08SEP2019, 14SEP2019 and 15SEP2019. Dates are listed on the top left side of the package by the lift tab.
Unilever and Mondelēz Global both asked their customers to refrain from consuming their recalled products. For more information on the Ben & Jerry's recall, read the full announcement here or call 833-236-1237. For more information on the Chewy Chips Ahoy recall, read the full announcement here or call 1-844-366-1171.