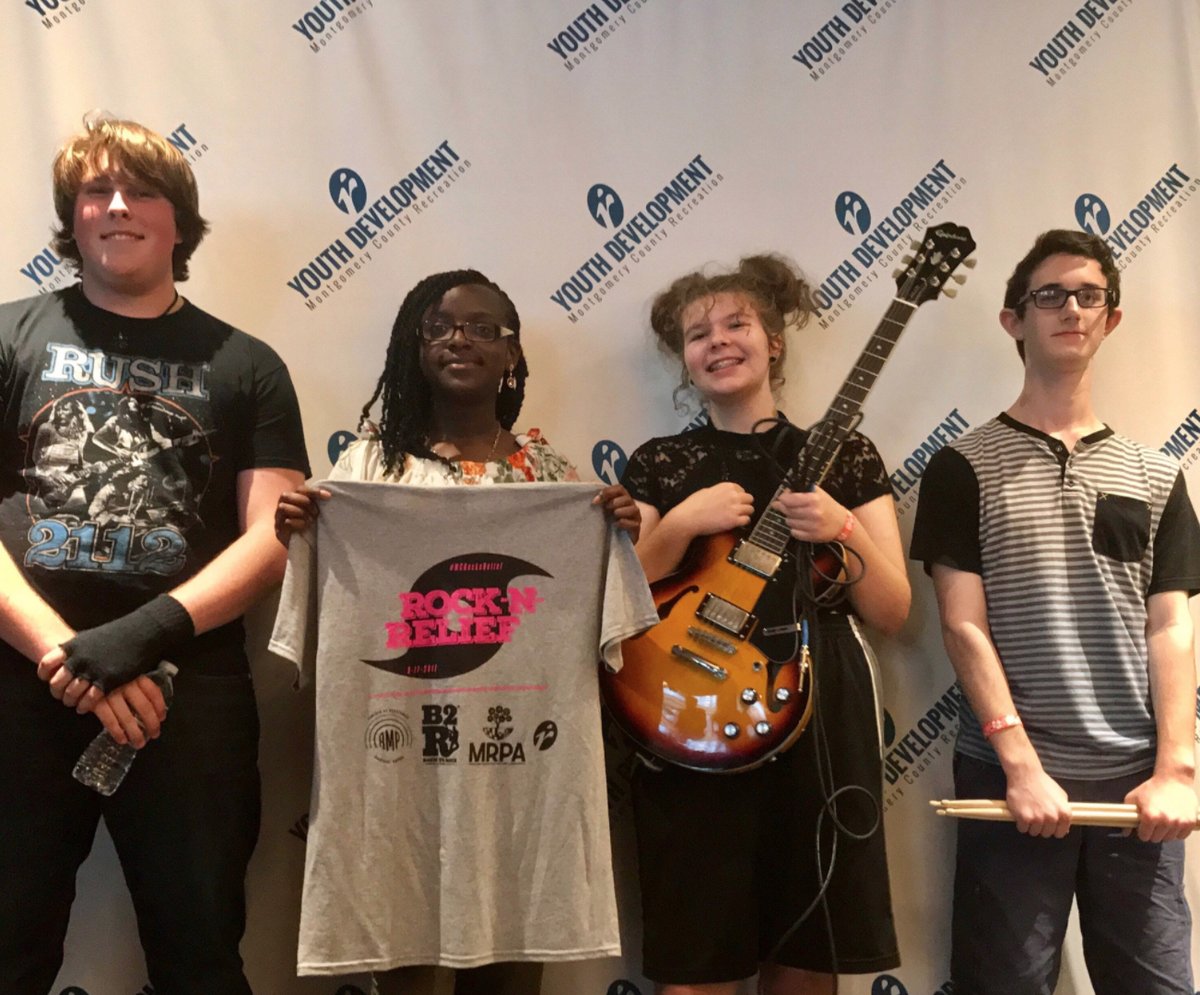 Benefit Concert Raises More than $5,000 For Hurricane Victims
Thousands of dollars will be given to hurricane victims in Florida and Texas thanks to youth in the community.
Montgomery County's Department of Recreation held a Rock-n-Relief youth concert Sunday evening at the Strathmore and more than $5,000 was raised, according to a news release.
The two-hour event was hosted by 93.9 WKYS radio personality, Angie Ange and featured five bands and four soloist.
The money raised will be distributed to communities impacted by Hurricane Harvey in Texas and Hurricane Irma in Florida.
"We have incredibly talented kids in Montgomery County and they came out to support the victims from both hurricanes; and I couldn't be prouder of the effort," Montgomery County Department of Recreation Director Gabe Albornoz said in a statement."The teens not only raised awareness of the needs in Florida and Texas, but they raised resources to help the communities rebuild. This really does empower our youth to get them civically engaged."
Bach to Rock, Strathmore and the Maryland Recreation and Parks Association partnered with the recreation department to help put on the event.
Donations from the community will be accepted online until Sept.22.
#MCRocknRelief@MoCoRec team picture before the event! pic.twitter.com/ZmZck9frZ9

— ✨ Princess Carlita ✨ (@PrincessCarla10) September 17, 2017
Battle of the bands?!!! @MoCoRec #MCRocknRelief bands back stage mingling before the show! pic.twitter.com/IOtMZHglcs

— ✨ Princess Carlita ✨ (@PrincessCarla10) September 17, 2017
Great crowd at @AMPbyStrathmore for #MCRocknRelief! All proceeds from tonight's show go to hurricane relief. pic.twitter.com/ezCibQHHNC

— Montgomery Rec (@MoCoRec) September 17, 2017
#MCRocknRelief has raised $5,000 so far for hurricane relief! So proud of the talented youth in Montgomery County! pic.twitter.com/CCpMPDHDRD

— Montgomery Rec (@MoCoRec) September 17, 2017
THANK YOU to the performers and all who came out for #MCRocknRelief! We surpassed our $5K goal for hurricane relief efforts. You all rock! pic.twitter.com/hX6udJWfYH

— Montgomery Rec (@MoCoRec) September 17, 2017