Berliner Announces Bid for County Executive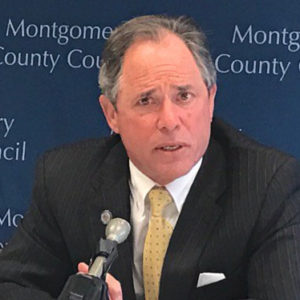 Montgomery County Council President Roger Berliner will announce his 2018 bid for county executive at an event in North Bethesda on Wednesday, June 7, his campaign announced Thursday.
The event, at 7 p.m., will be at Owen's Ordinary, 11820 Trade St, inside the Pike & Rose community.
The campaign says it will release the names of more than 150 activists and elected officials to show "the wide breadth of support that the campaign will enjoy from across Montgomery County."
A three-term member of the County Council, Berliner cannot seek another term for his District 1 seat because of term limits. Berliner faces at least two other council members in the June 26, 2018, Democratic primary: Marc Elrich and George Leventhal, who have both filed paperwork with the State Board of Elections to use the county's public election fund to pay for their campaigns.
Berliner has not filed his candidacy with the state board.
The only other county executive candidate to file is Republican Robin Ficker.
David Trone, a Democrat from Potomac who founded Total Wine & More, is also considering a run for county executive.