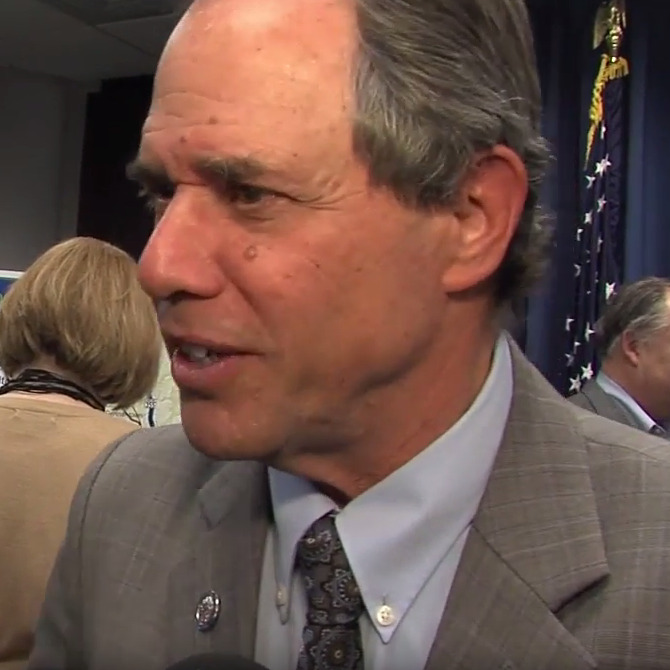 Berliner Asks Planning Board to Ensure Westbard Action Doesn't Prejudice Cemetery
County Council President Roger Berliner wrote the county Planning Board on Wednesday asking for assurance that any action on a sketch plan for the Westbard redevelopment by Equity One "will not prejudice, pre-judge, or limit [the board's] range of options" in dealing with an African-American cemetery that supposedly is under a building and parking lot in the neighborhood.
In his letter, Berliner said he believed a cemetery delineation has been planned to determine the existence and boundaries of the burial ground.
"Ultimately, it is government's responsibility, not the property owner, to ensure that this work is done, done properly, and done expeditiously. I am advised that if the existence of sacred burial ground is confirmed, any development of that parcel would have to be reconfigured to appropriately honor and respect the site," Berliner wrote.
The board is scheduled to consider the sketch plan for Equity One's plans for Westbard at its Feb. 23 meeting at its Silver Spring headquarters. A sketch plan is an early step in approving new development.
The letter comes as members of Macedonia Baptist Church plan a protest Sunday against Equity One's plans. Members of the church believe the redevelopment encroaches on an African-American cemetery.
Marsha Coleman-Adebayo said Wednesday that residents received assurances that official proceedings would be held up until an archaeological team could use Earth-penetrating radar. None of that has occurred, she said. The Feb. 23 meeting is "a rush to approve the Equity One plan," she said.
Protesters are expected to gather at the church at 1:30 p.m. at the church, 5119 River Road, Bethesda.
As many as 150 people could show up, said Harvey Matthews, a trustee of the church.
"This is part of a resistance movement. People are just not remaining silent in the face of these large corporations in their attempt to plunder sacred space," Coleman-Adebayo said.
Matthews said he remembered playing hide-and-seek in the cemetery as a child. He said a portion of the Housing Opportunities Commission building and much of the asphalt parking lot covers the cemetery.
"They're big kids on the block. They've got deep pockets, and they don't want to hear too much of what we have to say about the cemetery," Matthews said.