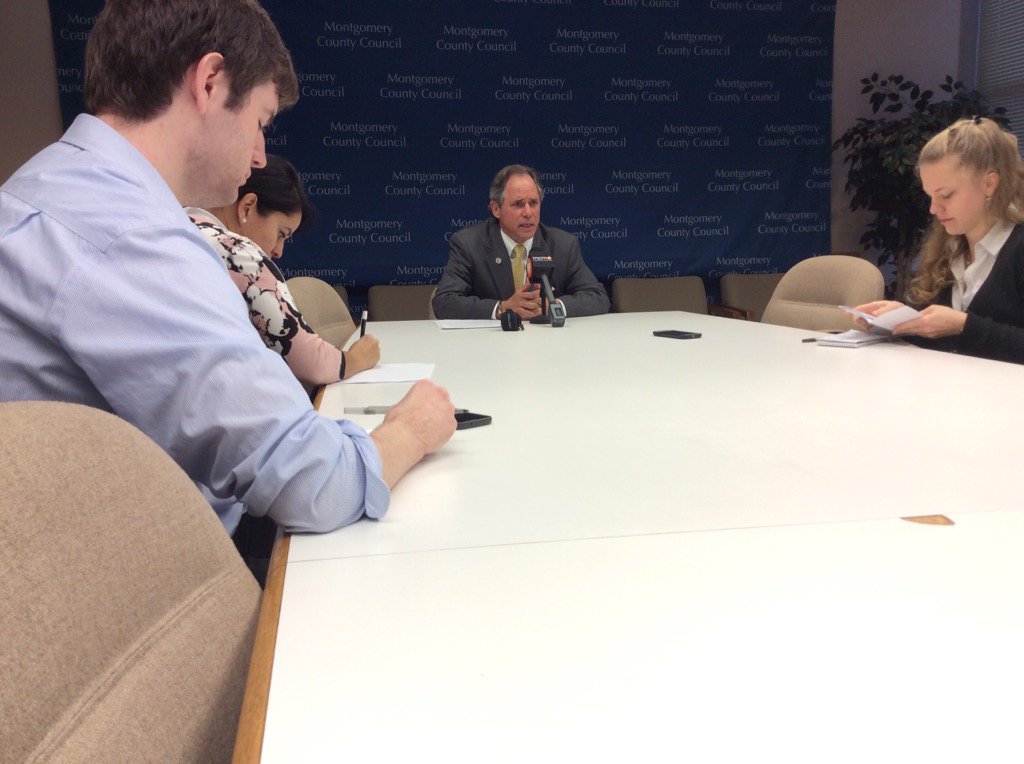 Berliner Expects Leggett to Veto Minimum Wage Legislation, Faith Leaders Ask Leggett to Sign It (VIDEO)
At his weekly briefing on Monday, Montgomery County Council President Roger Berliner said he expects County Executive Isiah Leggett to veto legislation that would raise the minimum wage to $15 by 2020.
Berliner's remarks followed a minimum wage prayer breakfast by rabbis and other members of the clergy at the Council Office Building. Those supporters of raising the minimum wage to $15 then walked across the street to the Executive Office Building in hopes of persuading Leggett to sign the legislation. They shared their thoughts with Joy Nurmi, a special assistant to the county executive.
According to a county official, Leggett must act on the legislation by 5 p.m. on Jan. 30. If he does not sign or veto the legislation, it goes into law.