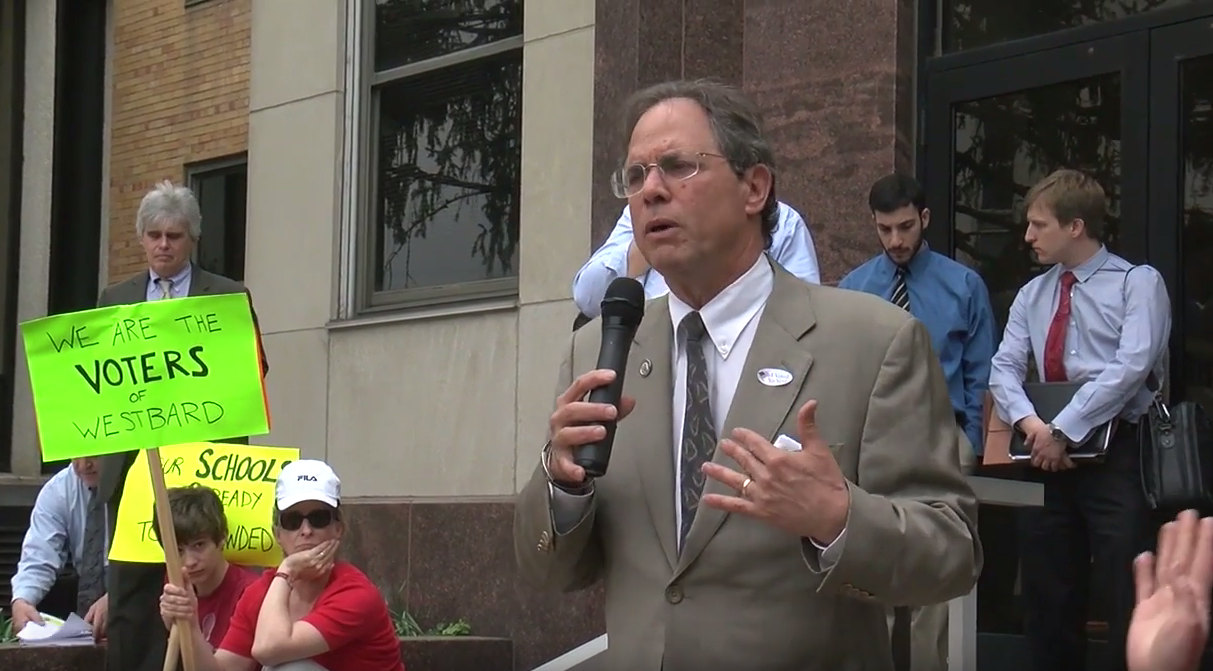 Berliner on Westbard: "I Get That This is Not a Popular Stand" (VIDEO)
Dozens of residents who say they are trying to "Save Westbard," rallied in front of the County Council Office Building on April 26, one week before the County Council is scheduled to vote on the Westbard Sector Plan.
Council Vice President Roger Berliner has worked to reduce the density in the plan for this Bethesda community. But these residents say it doesn't go far enough when it comes to reducing density.
In this MyMCMedia Extra video, watch what happens when Berliner attempts to address the residents at this rally: