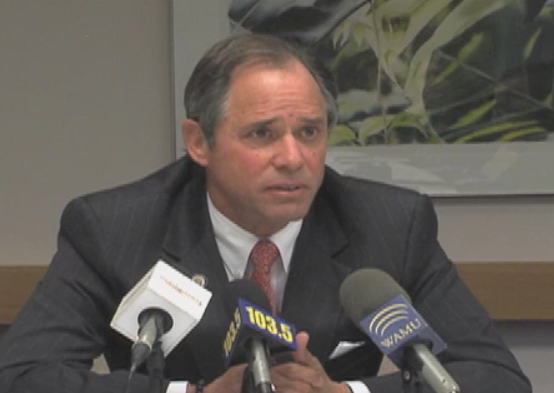 Berliner Press Conference (Video)
Montgomery County Council President Roger Berliner began his weekly press conference on Oct. 8 with a shout out to the Washington Nationals.
Berliner then quickly moved on to what he describes as a "defining issue" for the Council: Clarksburg development and the impact on Ten Mile Creek. Berliner said the Council must decide if it should revisit the Clarksburg master plan. He also updated reporters about an over billing issue with Pepco, the recent road show with state highway officials, and he discussed an upcoming meeting on the county's growth policy now known as the "staging policy." Berliner also noted the county would be holding a work session later this week on the status of the Silver Spring Transit Center.
Reporters' questions ranged from the compensation issue on the Oct. 9 Council agenda, Clarksburg development follow-up, Pepco follow-up, specific transportation issues and the bag tax.
Take a look.