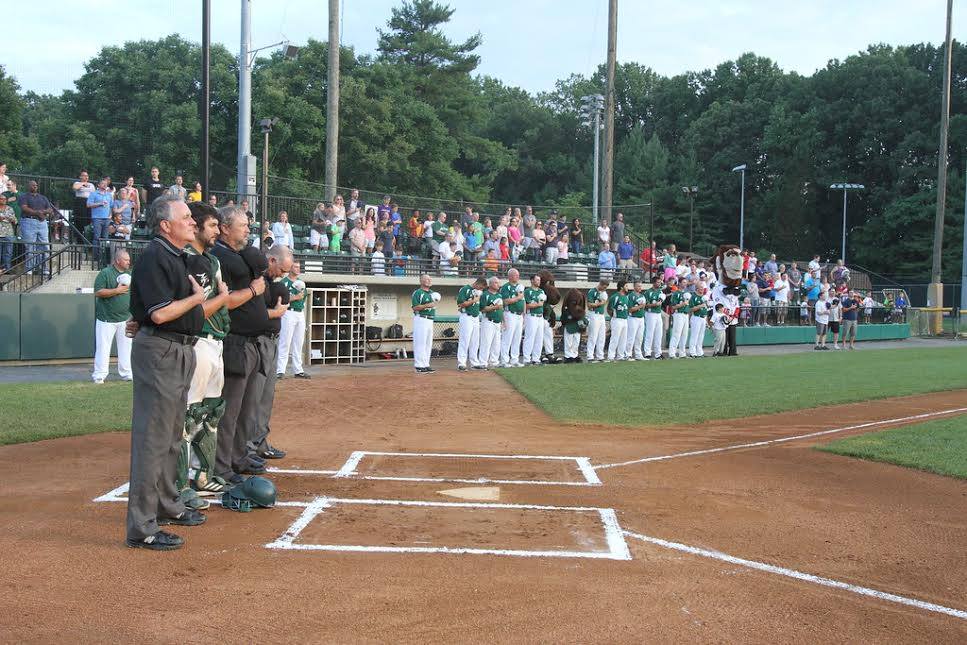 Bethesda Big Train vs. Herndon Braves June 23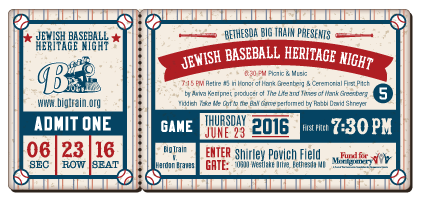 The Bethesda Big Train collegiate baseball team hosts the Herndon Braves, Thursday, June 23 at 7:30 p.m. at the Shirley Povich Field in Bethesda. The theme of the evening is "Jewish Baseball Heritage Night."
Bethesda Big Train will honor barrier breaker and Hall of Famer Hank Greenberg by retiring his number 5. Greenberg's #5 will hang on the outfield wall next to the numbers of baseball's two other historic barrier breakers, Jackie Robinson and Roberto Clemente.
A picnic prior to the game will feature a talk by Aviva Kempner, producer of the fabulous documentary The Life and Times of Hank Greenberg, on what Greenberg meant to the Jewish community and to America. During the game, Rabbi David will perform a Yiddish Take Me Out to the Ball Game.
Email Grace Nicoll at gracenicoll1@gmail.com to reserve your seat at the 6:30 p.m. picnic: $18/adults and $12/kids. Game tickets are free for all who buy a picnic courtesy of the Fund for Montgomery.