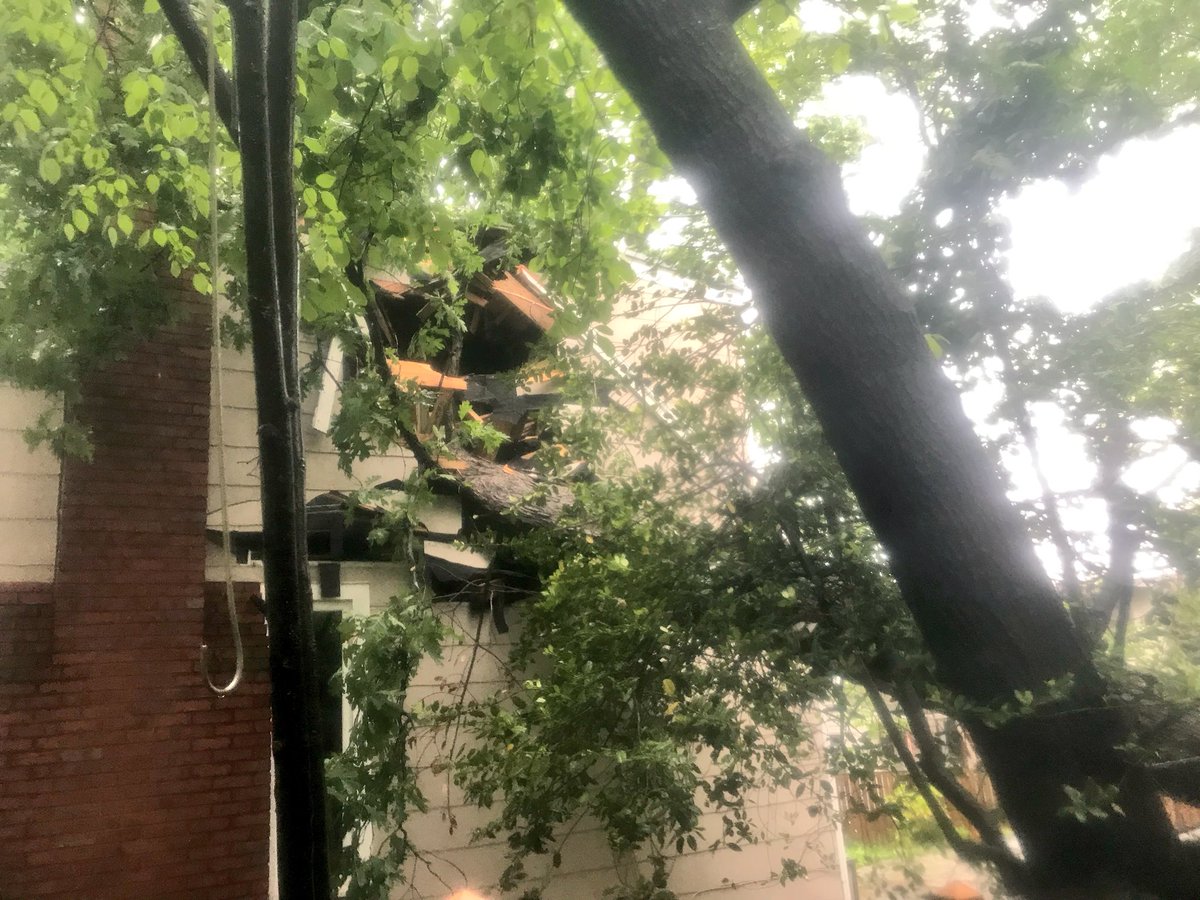 Bethesda Family Displaced After Tree Falls on Home
Two people have been displaced after a tree fell on their home in Bethesda Friday afternoon, Pete Piringer, spokesperson for Montgomery County Fire and Rescue Service confirmed.
The incident happened on the 4500 block of Chelsea Lane.  There is significant damage to the home but no injuries were reported, according to Piringer.
Power to the home was disconnected due to fallen wires.
More – S Chelsea Lane, Bethesda, bldg inspector posted house unsafe to occupy, significant structural damage, power disconnected, pic.twitter.com/5CUs6zzK6Z

— Pete Piringer (@mcfrsPIO) May 18, 2018
(115p) 4500blk S Chelsea Lane, Bethesda, large tree on unoccupied House, no injury, wires down (Pepco disconnected, significant property damage (including car in driveway), street closed pic.twitter.com/zmyaPJJDM2

— Pete Piringer (@mcfrsPIO) May 18, 2018
Update – S Chelsea Lane, large tree on house, wires down, significant structural damage, building inspector requested, house unsafe to occupy, https://t.co/s4kfWleLd7

— Pete Piringer (@mcfrsPIO) May 18, 2018