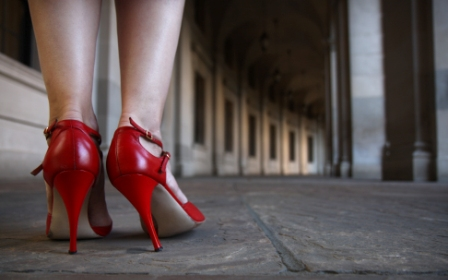 Bethesda Film Fest at Imagination Stage
The second annual Bethesda Film Fest takes place March 21 and 22 at Imagination Stage, 4908 Auburn Avenue.
The Bethesda Film Fest is produced by the Bethesda Arts & Entertainment District to promote and honor the work of local and regional documentary filmmakers. The screenings will take place at Imagination Stage Friday, March 21 at 8 p.m. and again Saturday, March 22 at 8 p.m. A discussion with the filmmakers will follow the screenings.
Tickets are available at Bethesda Film Fest for $10. Remaining tickets will be sold at the door.
Featured Films:
Doing it for Me
(24:12 minutes)
Film by Precious Lambert and Leah Edwards, students in the youth documentary program at Sitar Arts Center, Washington, D.C.; Connor Drake, Producer; Brandon Kramer and Lance Kramer, Executive Producers
Jessica and Victoria are young women in Washington, D.C. who dropped out of high school for personal and family reasons. Doing it for Me offers an intimate and compassionate glimpse into the real experiences of high school dropouts.
Line of Sight
(6:40 minutes)
Film by Stephen Menick, three-time Emmy-nominated Writer-Producer-Director based in DC.
John Bramblitt is a painter. He is also blind. He is also a genius. Personal despair is turned into an inspiring vision of beauty and life as John Bramblitt learns to express his talent for painting – without sight.
Smackdown for Charity
(12:00 minutes)
Film by Scott Sowers, Director; Misty Ray, Producer
Competition, charity and characters crash together as the DC Lady Arm Wrestlers battle each other in a test of strength. The competition is real, the characters are over the top and the proceeds go to charities that benefit women and children.
The Bottom Line
(10:04 minutes)
Film by Mark Burchick, Thesis Film, Towson University; Joe Brown and Brian Plow, Producers

The Bottom Line documents the preparations taken by a Howard County-based firefighter as he prepares for his first child and reflects on his high-risk career.
When She Dances with Me
(6:00 minutes)
Film by Isabelle Carbonell, Director/Cinematographer; Sarah Cannon, Editor
Nadim and Mira love tango, and Nadim and Mira love each other. This Lebanese couple discovers Argentine Tango in the Middle East: an unusual marriage of passion, dance, geography and joy.