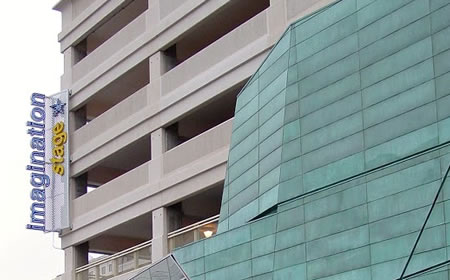 Bethesda Film Fest Call for Entries

The Bethesda Arts & Entertainment District is accepting submissions for the second annual Bethesda Film Fest. Entries must be received by Jan. 3, 2014. Selected filmmakers will be invited to show their documentary at the formal screening March 21-22, 2014 and will receive a $250 honorarium. Entries will be viewed by the Bethesda Film Fest selection panel, consisting of Erica Ginsberg, Executive Director of Docs in Progress; David Stern, Director of Digital Media at Imagination Stage, and members of the Bethesda Arts & Entertainment District.
Filmmakers in Maryland, Virginia and Washington, D.C. are eligible to submit a short documentary film, 5-20 minutes in length. All topics are eligible. Films must have been completed within the last two years. Young filmmakers, under 18 years of age, may also submit work.
Filmmakers can apply by mailing a completed application and DVD including the documentary, 5-20 minutes in length, to Bethesda Film Fest c/o Bethesda Urban Partnership, 7700 Old Georgetown Road, Bethesda, Maryland 20814. For an application, please visit www.bethesda.org or call 301.215.6660.