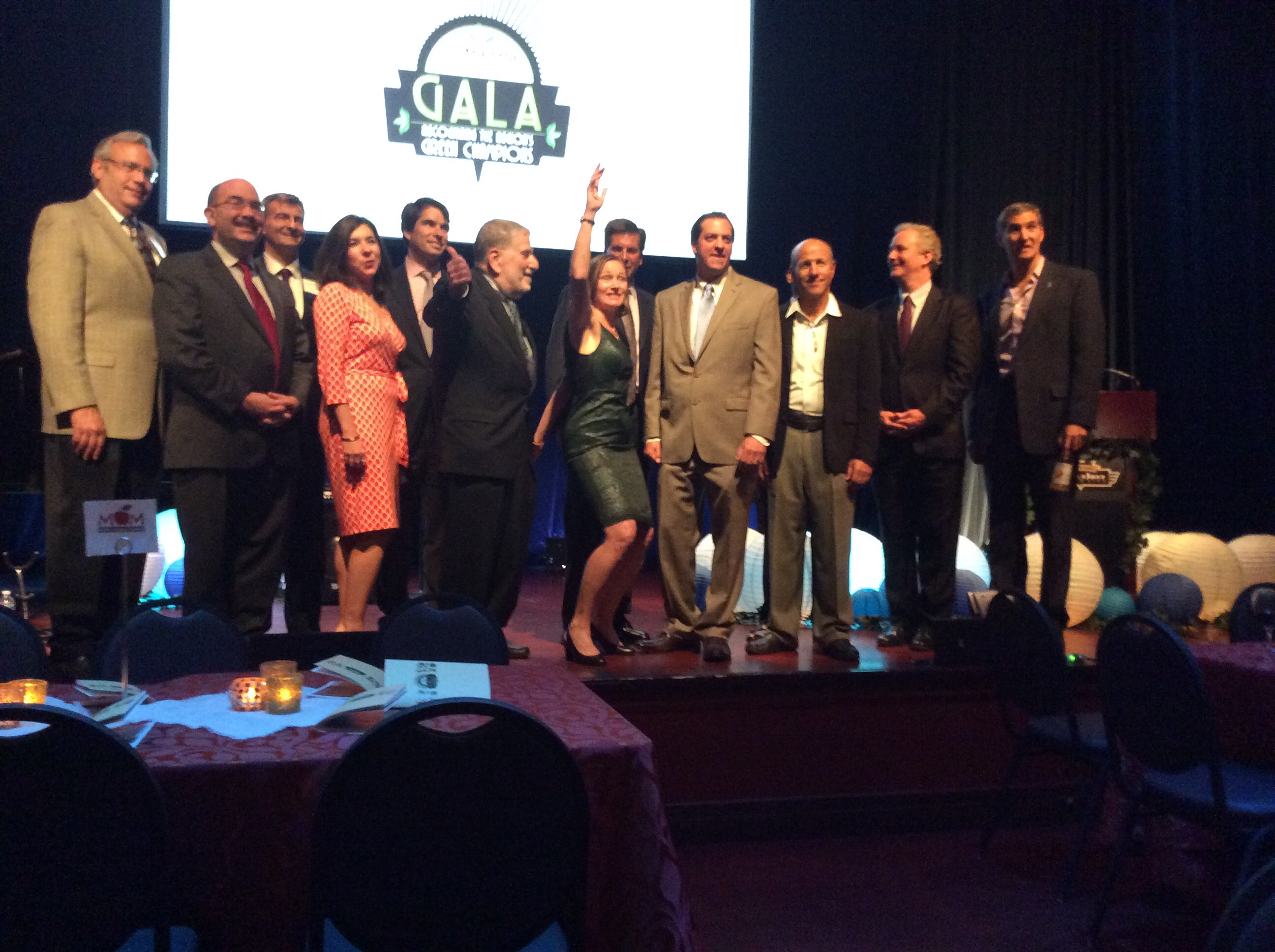 Bethesda Green Gala Honors Local Sustainable Groups (PHOTOS & VIDEO)
It was easy being green Thursday night in Bethesda.
More than 300 gathered at the Bethesda Blues & Jazz Supper Club to celebrate the 5th annual Bethesda Green Gala.
Even the name badges were made out of recycled materials and the plastic covering scheduled to be reused at the event that honored those who make a sustainable difference in their community.
New Executive Director Veronique Marier, dressed in green, said the organization looks forward to not only advancing the efforts of businesses promoting sustainable practices but also helping to shape the future of downtown Bethesda through its downtown sector plan.
Award winners this year included: The Town of Poolesville; Wendy Howard, executive director of GreenWheaton and founder of WH Consulting; Glenstone, Alan Pultyneiwicz, recycling coordinator of the Division of Solid Waste Services of Montogomery County's Department of Environmental Protection; and Wood Acres Elementary School.
Related: