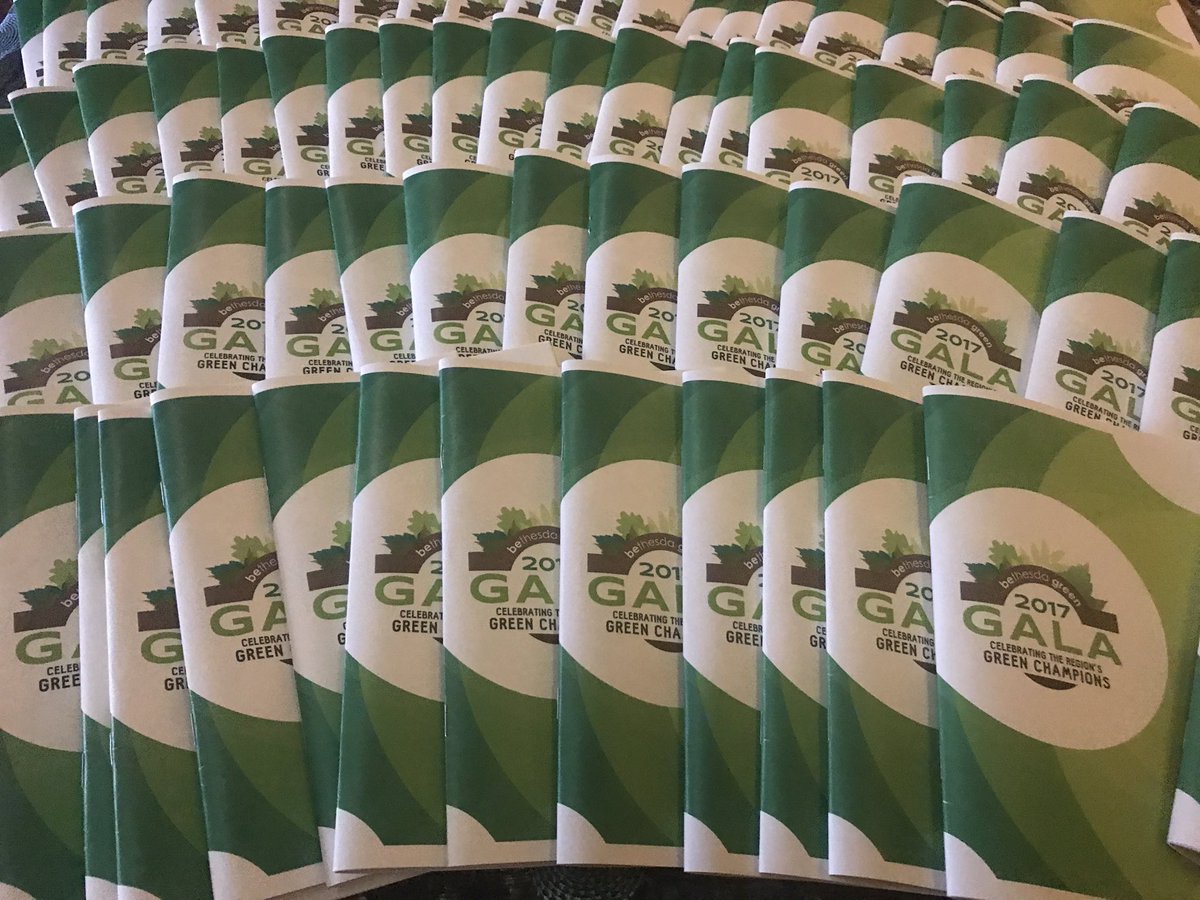 Bethesda Green Honors Sustainable Businesses During Gala (VIDEO)
Bethesda Green, a local green business incubator, held its eighth annual Green Gala, in partnership with Bethesda Magazine, to honor organizations and businesses in the county for their sustainability initiatives.
"Sustainability means acting in a way that provides for the needs of the current generation without sacrificing the ability of future generations to meet their needs," Stu Dalheim, chair of the board for Bethesda Green, said.
The gala was held at the Bethesda Blues and Jazz Club on Oct. 12.
"We all know sustainability and the sustainable economy is absolutely necessary," Veronique Marier, executive director for Bethesda Green, said. "We're here to re-energize people, we're here to be infectious and we're here to make sure that all of us in this room continue to be leaders."
Award Categories for 2017 include:  Innovation Award for Small Business; Innovation Award for Medium/Large Business; Leading by Example; Leading by Example Nonprofit; and Individual Leadership Award.
"We are  just so proud and thrilled to receive our award tonight for leading by example in the area of nonprofits," Laura Manack, head of school for Butler Montessori, said. "Our mission is education for the future and we really want our children to understand what kinds of challenges they'll be facing in the world in 20, 30 and 100 years from now."
Attendees said they hope the Gala inspires others, especially businesses, incorporate sustainable practices.
"I am a closet environmentalist," Shannon Sentman, CEO of  Sol Vista, said. "I never thought that I would be able to make a career in the field but certainly I've been able to."
"There's a great deal of opportunity available to businesses that address sustainability so whether it's clean energy, clean water or organic food, there's a ton of opportunities," Dalheim said.
Here at the Bethesda Blues & Jazz Club for @BethesdaGreen's 8th Annual Gala. @mymcmedia pic.twitter.com/3DPdgGOTia

— Mitti Hicks (@MittiMegan) October 12, 2017