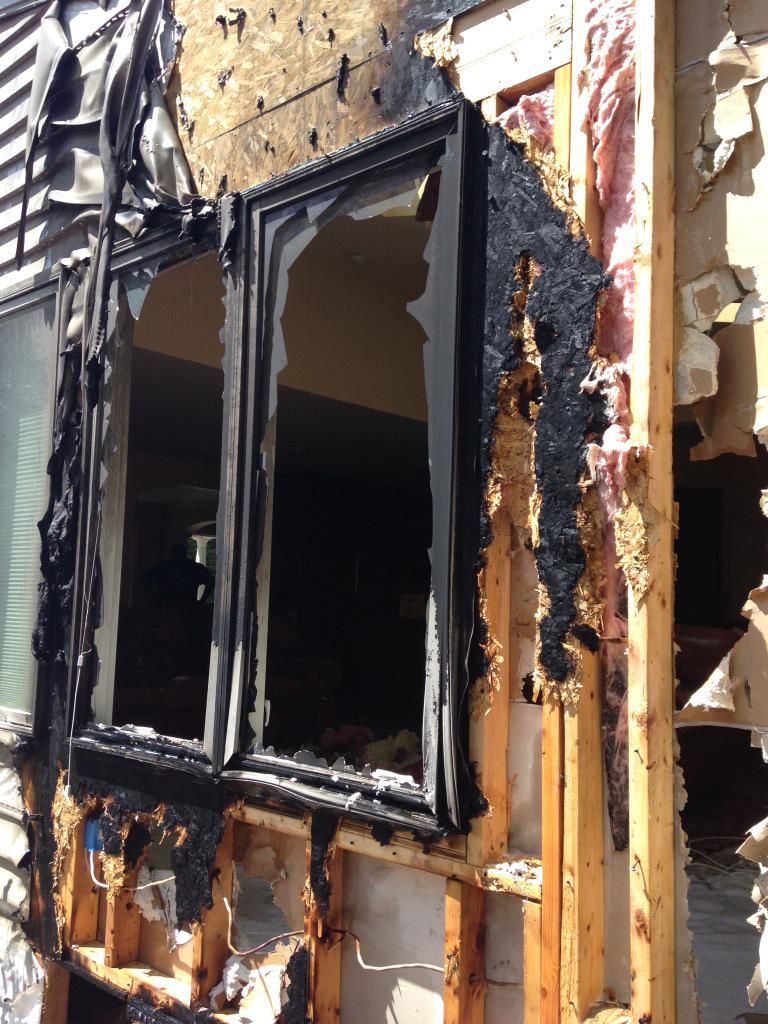 Bethesda House Fire Causes $90,000 in Damages (PHOTOS)
A house fire in the 5400 block of Wilson Lane in Bethesda caused an estimated $90,000 in damages on Saturday morning and displaced two residents, according to a Montgomery County fire official.
Montgomery County Fire and Rescue Spokesperson Pete Piringer said the blaze was caused by improperly placed fireplace ashes next to the house at 5415 Wilson Lane.
According to Piringer, there were no injuries.
(11a) 5415 Wilson La; Cause, accidental, improperly placed FP ashes n/t house; Damage, >$90K; 2 adults displaced pic.twitter.com/g29Y94icIC

— Pete Piringer (@mcfrsPIO) May 2, 2015
Update – 5400blk Wilson La, Bethesda, fire under control, exterior fire w/ some extension, no injury pic.twitter.com/vNWniMFPUV

— Pete Piringer (@mcfrsPIO) May 2, 2015
Update – Wilson La, FFs continue to check for fire extension inside & checking electrical systems, no injuries

— Pete Piringer (@mcfrsPIO) May 2, 2015
Update – Wilson La, exterior fire knocked down,FFs checking extension to interior of 1-sty structure

— Pete Piringer (@mcfrsPIO) May 2, 2015
5415 Wilson La, Bethesda, 1-sty brick bldg, smoke coming from bldg

— Pete Piringer (@mcfrsPIO) May 2, 2015