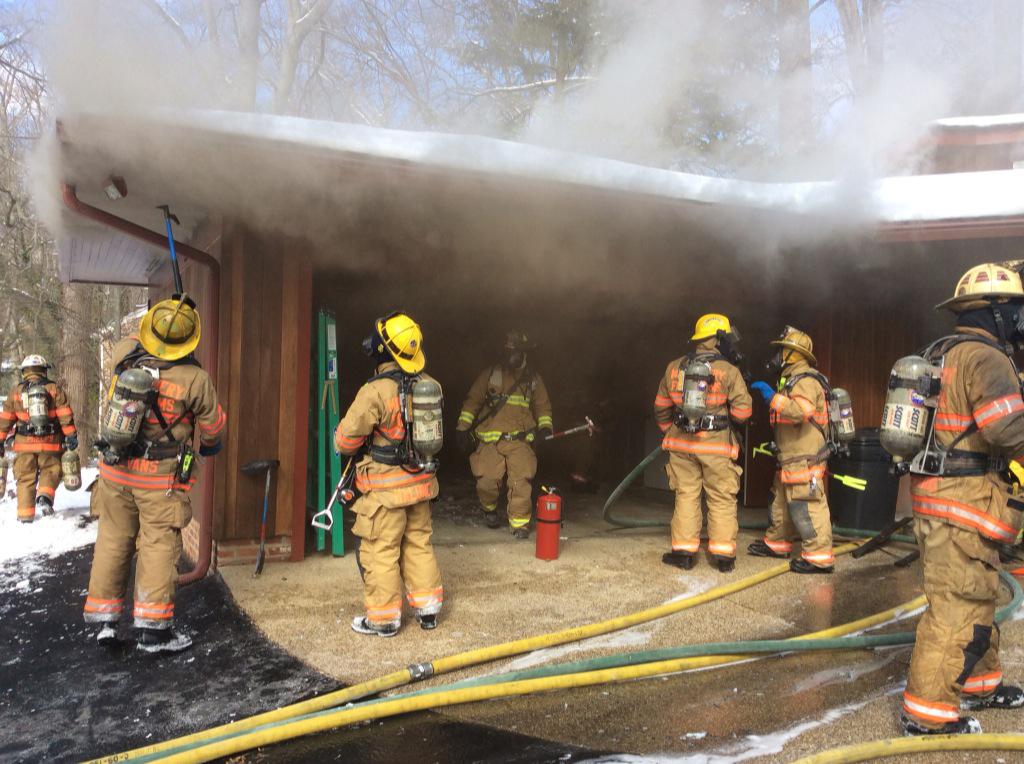 Bethesda House Fire (PHOTOS & VIDEO)
UPDATED Over 80 Montgomery County firefighters are investigating what sparked a two alarm house fire at 6913 Hillmead Road in Bethesda.
On his Twitter account, Fire and Rescue Services Spokesperson Pete Piringer said there were no injuries.
So far, no word on what sparked the blaze or the amount of monetary damage.
Precautionary 2nd Alarm – 6913 Hillmead Rd, >85 FFs on scene, fire is out, significant damage, no injuries pic.twitter.com/PTPm0H2938

— Pete Piringer (@mcfrsPIO) February 18, 2015
More…..Hillmead Rd & Burdette Rd, Bethesda, bulk of fire in bsmt & 1st floor 'knocked', crews working many hotspots pic.twitter.com/KUReyCzdp5

— Pete Piringer (@mcfrsPIO) February 18, 2015
U/D Hillmead Rd, bulk of fire knocked, FFs continue to open up walls, ceiling, etc, no injuries, extensive damage pic.twitter.com/tmhHPN9nE1

— Pete Piringer (@mcfrsPIO) February 18, 2015
U/D – Hillmead Rd, firefight, fire has extended via walls, ceilings & void spaces throughout large house, gas fed pic.twitter.com/3V6javtgfW

— Pete Piringer (@mcfrsPIO) February 18, 2015
U/D 6913 Hillmead Rd, off Burdette Rd, gas & electric utilities called to assist, occupants out, >50 FFs on scene pic.twitter.com/hGYr9BLgc0

— Pete Piringer (@mcfrsPIO) February 18, 2015

U/D Hillmead rd, Burning Tree, large single family house, appears to be gas fed basement fire pic.twitter.com/j9phmraH3Q

— Pete Piringer (@mcfrsPIO) February 18, 2015
6913 Hillmead Rd, Bethesda, house fire,,all people out, addl fire/rescue units enroute

— Pete Piringer (@mcfrsPIO) February 18, 2015