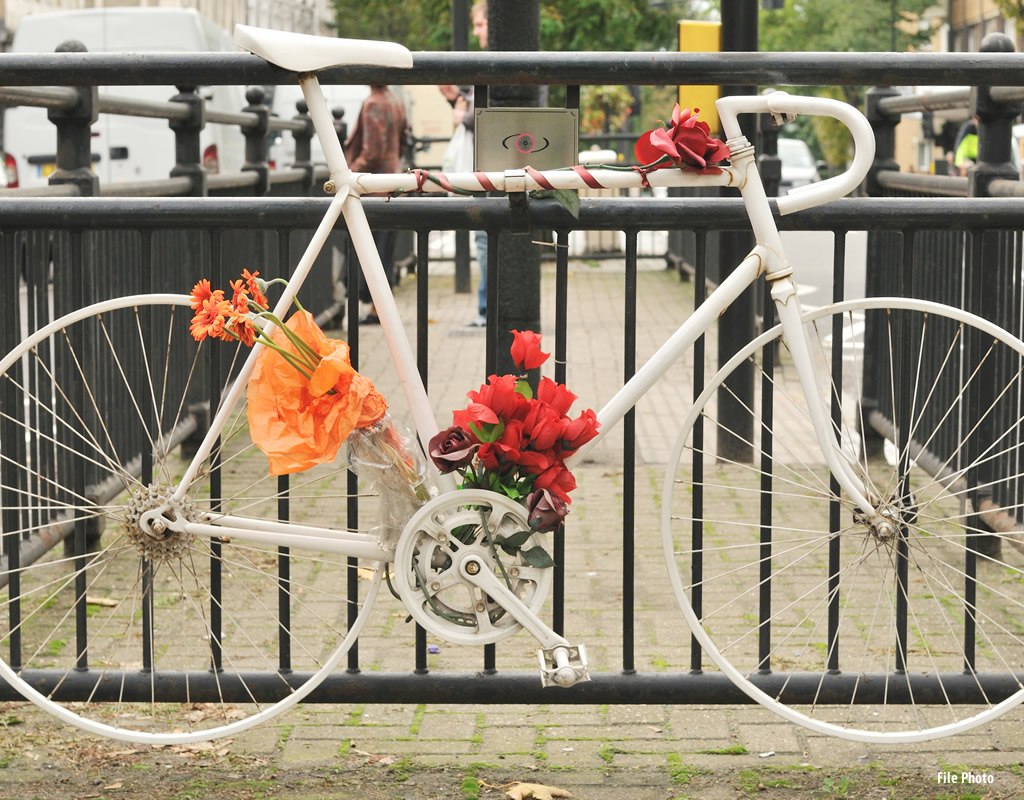 Bethesda Memorial Planned for Pedestrian, Bicyclist Killed in July
Bicycle Ride, 'Ghost Bike Installation' and Rally Planned for Saturday Morning
Two groups have organized a walk and bike ride Saturday in Bethesda to advocate for safer streets on Old Georgetown Road and Tuckerman Lane in Bethesda. The event, "Walk/Ride for Safe Streets for Montgomery County in remembrance of Jennifer DiMauro and Jake Cassell" starts at 10 a.m.
The groups that have organized tomorrow's memorial are the Montgomery County-based Action Committee for Transit and the Washington Area Bicyclist Association. Both groups advocate for safer streets in Montgomery County.
According to Bethesda Magazine, 272 pedestrians have been struck by vehicles on roads in Montgomery County through the first half of 2019.
Jennifer DiMauro and Jake Cassell both died after being struck by a vehicle in July.
DiMauro was crossing Tuckerman Lane at Kings Riding Way Saturday, July 20 when she was hit by a motorist. She was transported to a local hospital but did not survive her injuries.
Jacob Cassell, a Churchill High School student, was riding his bike on the sidewalk of Old Georgetown Road July 31, when he fell into the road, was hit by a motorist, transported to a local hospital and died the next morning.
Tomorrow's memorial will include the installation of a ghost bike at Beech Avenue and Old Georgetown Road in memory of Cassell. A rally for safe streets will be held at 11 a.m. at the Bethesda Trolley Trail crossing of Tuckerman Lane.
Organizers of tomorrow's event ask walkers to meet at 10:30 a.m. at Grosvenor-Strathmore Metro for a group walk to the rally at Tuckerman Lane. Bikers should meet at 10 a.m. at the the Medical Center Metro for the group ride to the ghost bike site.