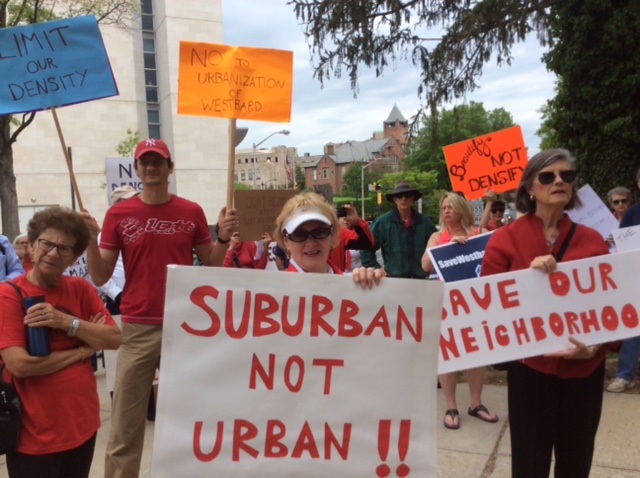 Bethesda Residents Want County Councilmembers to Reduce Density in Westbard Sector Plan (VIDEO)
Dozens of Bethesda residents protested outside the Council Office Building one week before the County Council scheduled a vote on the Westbard Sector Plan.
The residents displayed signs that read, "Save Our Neigborhood," and "Beautify not Densify," as they took turns at the microphone sharing their thoughts on the current Westbard Sector Plan. They were also joined by some residents from the Lyttsonville neighborhood, who said they shared similar concerns about the county's planning process.
MyMCMedia's Sonya Burke reports.
The Montgomery County Council is scheduled to vote on the Westbard Sector Plan at its May 3rd meeting. That vote was delayed earlier this month after Westbard residents rallied two days in a row at the Westwood Shopping Center in Bethesda. You can find background information about the upcoming vote, here.