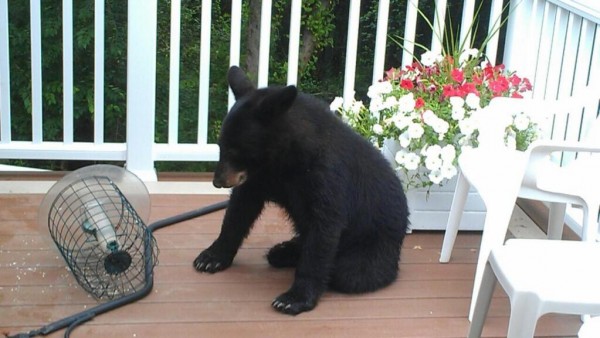 Black Bear Spotted in Rockville Today
UPDATED Rockville police officers responded to a confirmed sighting of a black bear near downtown Rockville on Thursday morning.
Major Michael England said the bear was last seen around 9 a.m. at Great Falls Road and Monument Court. He said a city employee initially spotted the bear earlier this morning.
Officials say it is relatively common for black bears to be spotted pushing south into Montgomery County from more rural northern areas.
If residents see or encounter a black bear, police advise the public to:
• Notify Rockville Animal Control at 240.314.8900 so it can be tracked.
• Do not offer any food to the bear.
• Do not approach or antagonize the bear.
Police have notified schools in the area of the sighting as well as Rockville's Recreation and Parks Department.
Related: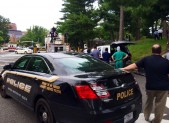 Update: MyMCMedia's Valerie Bonk reports the bear came down from the tree in response to the noisemakers and started running. Police with tranquilizer guns went after the bear, chasing it through the NIH campus. Original post: Police and fire rescue crews are on the scene at NIH where a black bear has been spotted in […]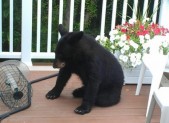 UPDATED Rockville police officers responded to a confirmed sighting of a black bear near downtown Rockville on Thursday morning. Major Michael England said the bear was last seen around 9 a.m. at Great Falls Road and Monument Court. He said a city employee initially spotted the bear earlier this morning. Officials say it is relatively […]