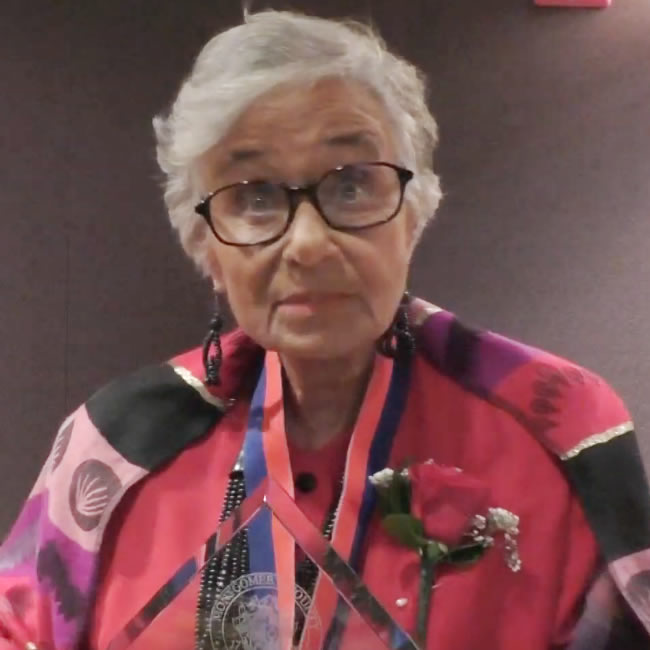 Black History Month: Montgomery Community Media Spotlights Marilyn Hughes Gaston, M.D.
In honor of Black History Month, MCM is shining the light on some of Montgomery County's most notable public figures, advocates, historians, and leaders who have driven change and provided representation for African Americans and minorities in our area. Today, we honor Marilyn Hughes Gaston, M.D., the first African American woman to direct a public health service bureau and a member of the Montgomery County Human Rights Hall of Fame.
Born in Cincinnati, Ohio, in 1939, Gaston lived in public housing with her family until she enrolled in college preparatory school, and although she was discouraged from pursuing medicine due to her race and financial status, her family encouraged her to follow her dreams despite any barriers she may face.
After graduating from the University of Miami in 1960 with a zoology degree, Gaston went on to study medicine at the University of Cincinnati College of Medicine, where she was the only African American and one of six women in her class.
Her career as a practicing physician began in her hometown of Cincinnati, where she opened the Lincoln Heights Health Center in 1967, the first community health center in Ohio. Though it was a small operation working out of a four-room apartment, Dr. Gaston directed the center in treating sickle cell disease (SCD) patients in the Cincinnati area. After a few years, with funding from a federal grant, she opened the Sickle Cell Disease Center to further her research on treating the disease, and worked there until moving to Potomac, Maryland, in 1976, where she still lives.
Dr. Gaston is most known for her work with SCD at the National Heart, Lung, and Blood Institute, a branch of the National Institute of Health in Bethesda, Maryland. In 1986, she published a groundbreaking study that proved the effectiveness of early diagnoses and treatments, which revolutionized how screening and preventative treatment for SCD in infants and young children is conducted across the country.
In 1990, she was named the director of the Bureau of Primary Health Care in the U.S. Health Resources and Services Administration, and in that position, Dr. Gaston fought for quality healthcare access to poor and minority families nationwide. This work has earned her several awards, including the NMA Lifetime Achievement Award and multiple honorary degrees, and even has a holiday in her honor celebrated in Cincinnati and Lincoln Heights, Ohio. She was also inducted to the Montgomery County Human Rights Hall of Fame in November of 2018 for her work throughout her career.
Today, Dr. Gaston is the co-director of the Gaston and Porter Health Improvement Center, an organization that seeks to empower primarily African American women to prioritize physical and emotional health that is based in Potomac.