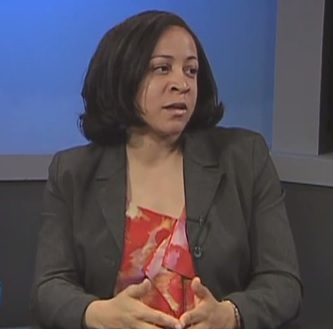 Black History Month Profile: Heather Ross
In honor of Black History Month we're profiling influential African-Americans who are giving back to the communities of Montgomery County.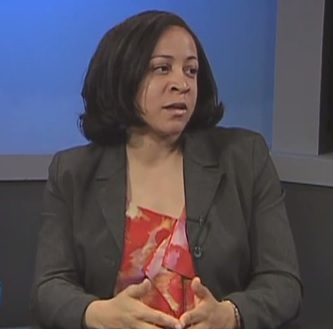 Read below to learn more about Heather Ross, Program Manager with the Montgomery County Department of Health and Human Services.
What is your role in the community?
"As the program manager, I am responsible for the development and implementation of health initiatives targeting the African American, African and Caribbean communities. Through the programs, the African American Health Program is committed to eliminating health disparities and improving the number and quality of years of life for African Americans and people of African descent in Montgomery County, Maryland. My position allows me to serves as the DHHS liaison and staff support person to an Executive Committee and several community based coalitions on matters related to health disparities (e.g., infant mortality, diabetes, obesity and HIV/AIDS) that disproportionately affect African/American communities. I work closely with the community to develop and conduct outreach activities to strengthen relationships with targeted constituent groups, including civic groups, commissions, and coalitions, for the purpose of understanding community needs and bringing awareness of programs and services to the community."
What inspires you?
"My family inspires me. I grew up losing my father to a massive heart attack prior to the age of 49 and I lost my mother-in-law to heart disease prior to age 48, so when I am out in community talking about health disparities I make sure people know that it is very personal to me. I myself am a part of this issue, my daughter was born at 32 weeks, a preemie, but she is doing well now."
What do you think needs to happen most in Montgomery County?
"As a community, Montgomery County needs to see that health disparities can strike anyone at anytime, at any economic level, at any point in their life.  Heart Disease, Cancer, diabetes, does not care how much money you make or what type of education you have, it is all about prevention, because many issues facing the Black community are preventable, obesity is preventable,  HIV is preventable.  We also need to take a moment out of our busy lives to look at how we can make small changes. Sometimes we don't know and the AAHP has programs to help learn how to make those small changes."
What does Black History Month mean to you?
"Carter G. Woodson launched Negro History Week, later to be expanded to Black History Month, to expand the teaching of black history as an essential element needed to ensure the physical and intellectual survival of the African American race within broader society. "If a race has no history, it has no worthwhile tradition, it becomes a negligible factor in the thought of the world, and it stands in danger of being exterminated." Black History month is just one month, but we celebrate it all year. It's not just about the history, but about the health of our people. We need to learn from our family history to create a brighter future both physically, spiritually, mentally and intellectually."